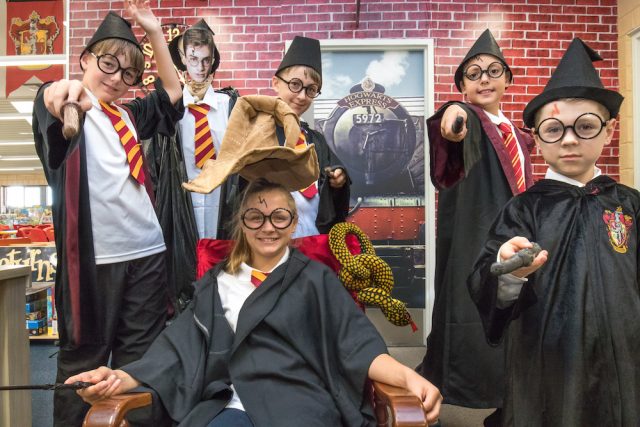 The muggles of West Byford Primary School are set to don robes and wave wands in a bid to claim a world record.
On November 22 students will dress up as Harry Potter to break the record for the most people dressed as J.K Rowling's famous boy wizard.
Recently Wembley Primary School broke the record but year five teacher and literacy committee manager Esse Deves hoped West Byford would break the record of 827 characters dressed up.
"We're very collaborative at West Byford Primary and it's true what they say, many hands make light work," she said.
Ms Deves said with more than 750 students, staff and parents have been very supportive.
She said over the weeks grandparents have collected sticks to make wands, teachers have cut out dozens of felt ties and parents have worked their magic to turn hundreds of ponchos into capes.
"We are very grateful to have two wonderfully wacky Harry Potter obsessed library officers who wanted to celebrate 20 years since J.K Rowling invited us into the world of Harry Potter," she said.
The school was going to use the theme for its August book week parade but jumped at the chance when the library officers came up with the idea to set a Guinness World Record.
Ms Deves also said it was vital for students not just to learn how to read but to love reading.
"It's amazing to see students still fascinated by Harry Potter especially two decades later," she said.
"As J.K Rowling said, if you don't like to read, you haven't found the right book."