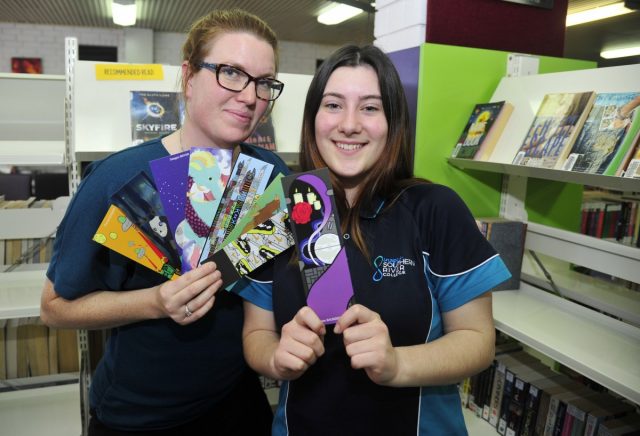 New custom-made bookmarks by Southern River College year 11 students created during Book Week last month were specifically made to impress.
And reading books will be more exciting with the new funky and colourful bookmarks coming into local libraries.
Graphic design teacher Jasmine Webber felt inspired enough to create book
marks as part of her graphic design class.
The brief for the students was to create a digital illustration that reflected a book genre of their choice.
"Having the year 11 graphic design students create bookmarks for the local libraries was a perfect way to achieve to this," she said.
Ms Webber said she was thrilled with the support received from knowledge centre staff who created a display of the bookmarks.
Year 11 student Chelsea Saunders was intrigued by the supernatural genre so she decided to portray this on her bookmark.
"I wanted the audience to interpret the bookmark in their own way and have a try at figuring out what genre was being depicted as it creates a little mystery to be solved," she said.
"Everyone's bookmarks look fantastic and I am excited for the community to see and use them for themselves."