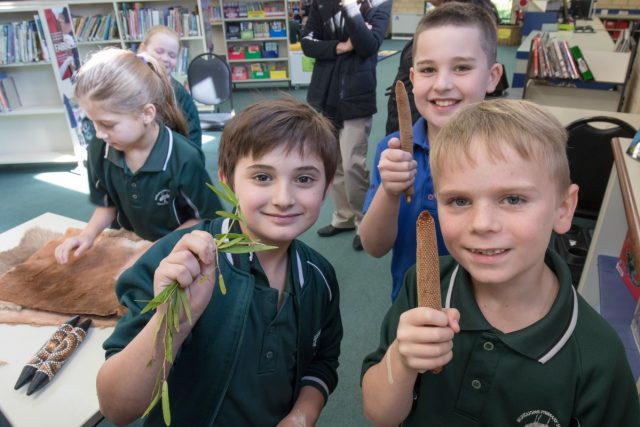 Students and staff at Mundijong Primary got a head start with their NAIDOC Week celebrations this week, which included interactive workshops and a performance by an Indigenous dance group. 
This year's NAIDOC Week takes place from July 7 to 14 and the theme is Voice Treaty Truth, which acknowledges that Aboriginal and Torres Strait Islander people have always wanted an enhanced role in decision-making in Australia's democracy. 
Deputy principal Sean Wilson said the NAIDOC Week celebrations were always a fantastic event on the school calendar. 
"Students attended a workshop presented by Kerry-Ann Winmar from Nyungar Tours in the morning session, which consisted of Aboriginal history and culture, artefacts, arts and crafts and the Noongar language," he said. 
"After recess students had the pleasure in enjoying the performance by the Baldja Moort Dance Group. 
"They produced several dances with arm, body and foot movements, followed by some performances, which encouraged students to volunteer and take part in animal dances. 
"Students imitated an emu, a kangaroo and many other animals as part of the performance." 
Mr Wilson said the school was excited to invite the Baldja Moort Dance Group back to the school for the second year, especially after their amazing performances at last month's National Rugby League State of Origin at Optus Stadium and more recently at the Subiaco Oval final siren fun day last Sunday. 
Photographs – Aaron Van Rongen.