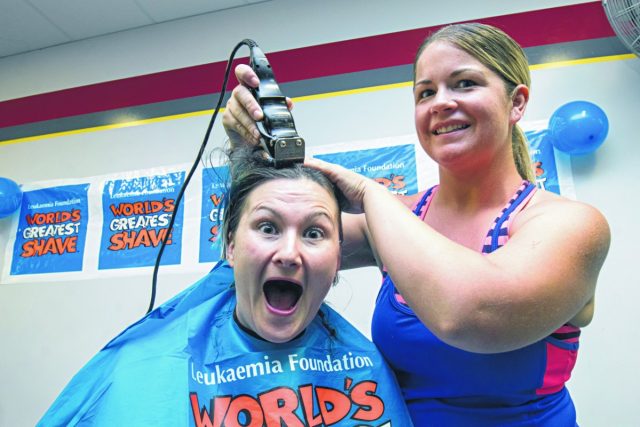 After facing the cancer demon head on more than 10 years ago a Gosnells gym club manager said it was an easy decision for her to take part in the Leukaemia Foundation World's Greatest Shave to raise money for those that needed it the most.
Jen Clegg was diagnosed with stomach cancer while she was pregnant with her son in 2007.
She went into labour at 24 weeks but doctors managed to hold off the birth until she was at 32 weeks gestation.
Bed bound, Mrs Clegg said she didn't have an awful lot of support and was thankful for friends and family who got her through the rough patch.
She decided to do the shave at the gym last week with a small entourage watching on as the hair came off.
"We filmed the whole thing on Facebook live where about 600 people were watching," she said.
"At the moment I have raised over $550 and Todd Howard the owner of the gym is willing to match dollar for dollar of what I raise."
Mrs Clegg said the number one shave would take some getting used to but it felt liberating to take part in the annual fundraising event.