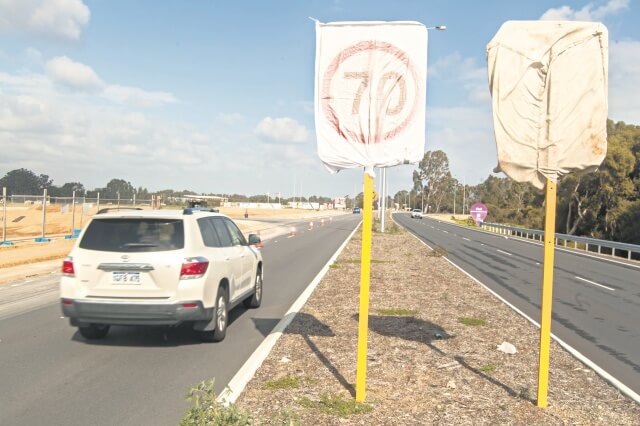 Speed limits will drop by 20 kilometres per hour on some areas of Nicholson Road after the City of Armadale council unanimously agreed to the change.
At the July 10 meeting the council voted to approve a recommendation by MainRoads to drop the speed limit on three sections of four kilometres of road between Warton Road and Armadale Road.
The biggest change will be near Harrisdale Shopping Centre between the Wright Road roundabout and Yellowwood Avenue, where the speed limit will drop from its current 80 kilometres per hour to 60 kilometres per hour.
This new zone will be sandwiched between two sections which will drop from 80 kilometres per hour to 70 kilometres per hour.
These new 70 kilometre per hour areas will run from Warton Road to Wright Road and from Yellowwood Avenue after Harrisdale Shopping Centre to Armadale Road.
MainRoads recommended the change to the council because of traffic from the shopping centre and housing developments, the increased number of access roads onto Nicholson Road and concerns for pedestrian safety.
Councillor Michelle Silver is a representative of the Lake Ward which the area falls into and attempted to have a flat 70 kilometre per hour limit installed along the road but was unsuccessful.
Ms Silver argued having two new speed limits along a small stretch of roads could confuse drivers.
"It's confusing to be changing the speed so abruptly," she said at the council meeting.
"There's not really any other evidence of traffic issues which would cause for that to change."
Ms Silver said she had heard from residents who said they would like the speed limit changed to 70 kilometres per hour for the entire stretch of road.
City of Armadale chief executive Ray Tame said the city had approached Main Roads after requests from the community to look at speed limits on the road.
He said Main Roads was responsible for erection of signage and he expected it to be done in the next few months.