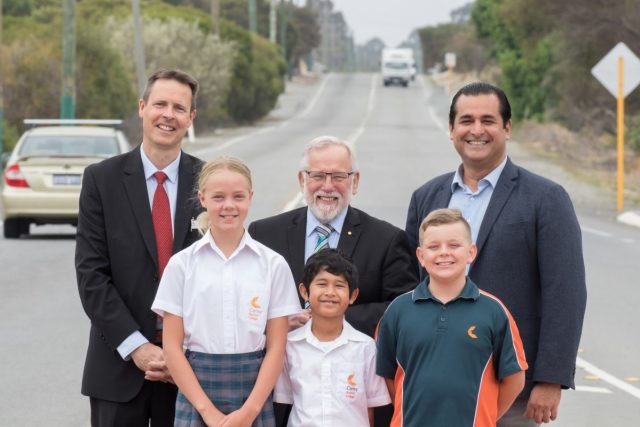 Parents of students who go to Carey Baptist College in Forrestdale can breathe a sigh of relief as recent lobbying to reduce the speed limit on Nicholson Road was a success. 
As of December 3, the speed limit on Nicholson Road between Armadale and Thomas roads will be reduced from 90km/h to 80km/h. 
The reduction is the result of successful lobbying from the college, Member for Jandakot Yaz Mubarakai and the City of Armadale. 
Mr Mubarakai said he applauded efforts of the year six class who initially raised the road safety concerns with him. 
"The 10km/h speed limit reduction is a step in the right direction toward improving safety for the school community," he said. 
"Whilst a dedicated school zone or a greater reduction to 70km/h was the first preference, I acknowledge Main Roads' work in assessing the traffic volumes and speeds and implementing the reduction to 80km/h." 
Armadale Mayor Henry Zelones said the speed reduction was long overdue given the rapid growth and increasing traffic in the area. 
"Main Roads WA has done a lot of modelling and testing to reach this revised speed limit. However, personally I would like to see it reduced further in the future," he said.