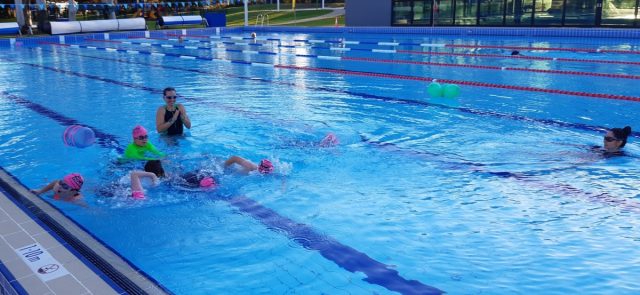 An Autumn Aquathlon held by Armadale Triathlon Club last month saw 18 junior participants and eight adult participants take on respective courses involving swimming and running.
The Aquathlon was held on April 18 at the Armadale Fitness and Aquatic Centre and Bob Blackburn Reserve.
The junior participants took on a swim then run course and the adult participants took on a run, swim and run course.
Armadale Triathlon Club President Alex Barron said the event was a success and had some great competition.
"It was great to see some new faces taking part in our event and some hot competition with less than 30 seconds separating our top juniors," he said.
"It was great to see so many families supporting the event, whether participating, spectating or volunteering."
The Bongers family showed their class with four out of five participating and three podium positions with Ilse taking out the Junior Medium and Kayla the Adult Short.
Armadale Triathlon Club strives to create a fun and friendly environment that suits all.
"A huge thanks to our volunteers and our sponsors. We look forward to seeing you next time," he said.