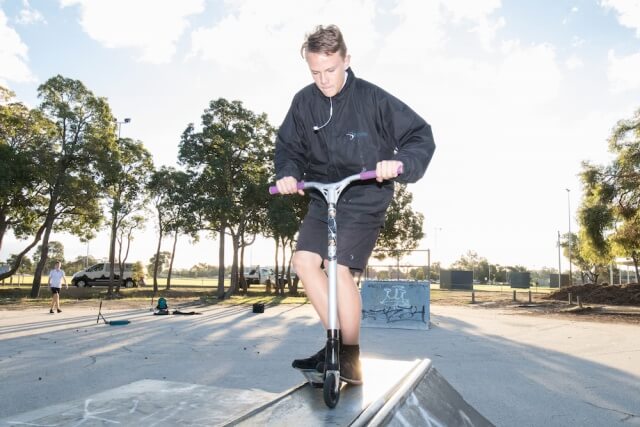 The long anticipated Byford skate park is starting to take shape with site works for stage one of the projects already underway and construction set to follow in the coming weeks.
Forrestdale resident Ashley Graham, 15 said he was at the skate park everyday after school.
"I'd seen my mates skate and it looked like fun," he said.
"I've been skating for a year a half now."
Ashley said the current state of the park was not good and he was excited about the upcoming upgrades.
"It's really good that Byford is being acknowledged," he said.
"It's a growing area and the upgrades to the park will be great.
"Right now there's rubbish there and if anyone was to get hurt they would get hurt pretty badly."
Ashley said he loved skating and was passionate about the game.
He also said he was looking forward to the upgrades.
Located in the Briggs Park recreation precinct, the skate park was partly designed by local youths and will provide a new facility for them to enjoy socialising and exercising.
The project ties in with the activation of youth services and programs available at the SJ Community Recreation Centre through YMCA.
Shire president John Erren said the council was excited to see work commence on the long awaited project.
He said it ensured young people in the community could be active and engaged.
"The need to support young people is greater than ever," he said.
"Council is providing our community with this new facility to give our kids a space to belong and participate as active members of our community."
Mr Erren said the shire was aiming to support this into the future with programs and services, which could operate from a shared space at the same location.
"We're acting now to create a cohesive engaged community to prevent the antisocial behaviour issues prevalent in other suburbs," he said.
Carving Concrete Skateparks has been awarded the contract for the construction of stage one of the Byford Skate Park which will commence at the end of July with the official opening due to be celebrated later this year.