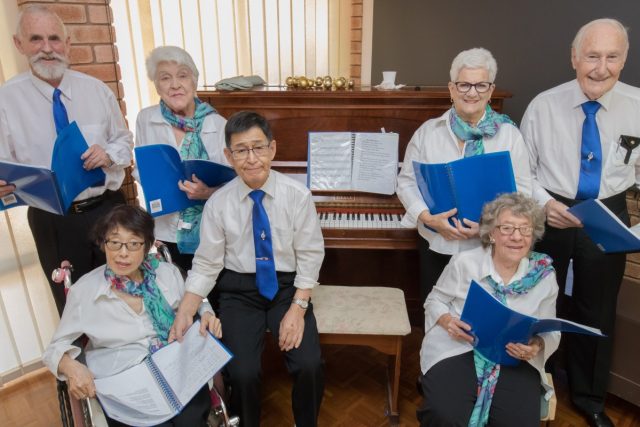 A singing group is in desperate need of a pianist so they can perform to crowds at nursing homes in the Armadale and Gosnells areas.
ARVOSI Group first started 18 years ago but is ow a revitalised version of the former assembly.
Founder Peter Keable said in December last year it looked like the group would not continue however the bookings kept coming in for the group to perform at nursing homes in the region.
"I realised I had about 24 performances on the books which equates to two performances per month starting in April," he said.
"I rang everyone that I knew was still slightly interested and have managed to create a group with seven members but we are still missing a pianist."
Mr Keable said the group performs popular songs from the 1920s through to the 1950s.
"The residents with dementia and Alzheimer's they don't know what they have had for breakfast that day but you ask them about songs that they sang in their youth when they used to go to public dances and they can tell you if you make a mistake," he said.
"They start off with blank faces as they don't know us but we try to guide them back 50 years to when their brains had the knowledge.
"As soon as they start to hear the preamble of the song their fingers and toes are tapping and they are away."
Mr Keable said it was disappointing to see pianos disappearing from some nursing homes as it was often the only kind of entertainment residents had.
"I am afraid the management teams are getting a bit greedy and they won't tune a piano, they would sooner throw it out which leaves the residents with no entertainment," he said.
"However the doctors keep telling us that their patients need this type of entertainment."
ARVOSI Group members are taking part in rehearsals for upcoming performances and welcome a pianist and any singers to join the group.
For more information call Peter on 9490 2030.