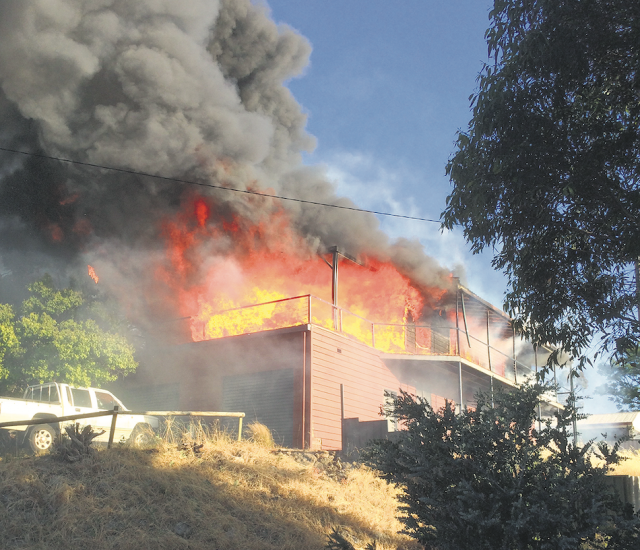 None of the volunteers at any of the Shire of Serpentine Jarrahdale's six volunteer-run fire stations have the Department of Fire and Emergency Services capabilities to enter a burning building.
This means that in the event of a house fire or commercial building fire anywhere within the shire the closest qualified help is DFES' Armadale Fire and Rescue Service and Armadale Volunteer Fire and Rescue Service.
The shire has volunteer bushfire brigades in the suburbs of Byford, Oakford, Mundijong, Jarrahdale, Serpentine and Keysbrook.
At each of the stations a number of volunteers have received defensive structural fire fighting training.
This means they can fight a house or commercial building fire externally, but cannot enter the burning structure.
Even when qualified help has arrived these volunteers cannot enter the burning building as they are not qualified to do so.
Shire president Michelle Rich confirmed a number of volunteers at each of the brigades did have breathing apparatus qualifications within their own occupations.
However she said that none of the volunteers were qualified in accordance with the DFES Pathways training program nor did the brigades have the equipment to do so.
Ms Rich said the shire was in the throes of planning further training for its members but as the members were volunteers the additional training was not mandatory.
"To our knowledge brigade members are in favour of undertaking further training and many volunteers have already asked to be included in this new enhanced firefighting resource," she said.
"We have established a close and productive working relationship with our fire and rescue career and volunteer resources over many years.
"Our bush fire volunteers provide defensive firefighting suppression activities until the breathing apparatus trained and equipped firefighters arrive and then we remain in support of them until the internal portion of the incident is resolved and their services are no longer required."