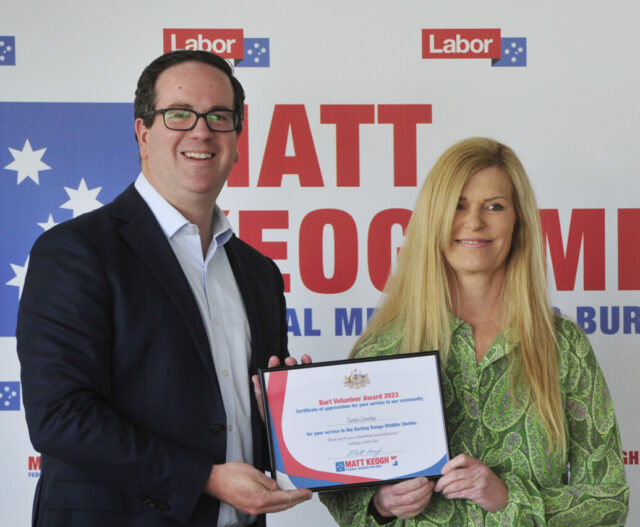 Tania Cowley doesn't really like the limelight.
But after her wildlife rehabilitation efforts threw her into the spotlight during the 2023 Burt Volunteer Awards earlier this month, she's had to acknowledge that the recognition is worthwhile.
"I like to go under the radar, but it was nice to be recognised," the environment category award winner said.
"To win – that was huge. And hopefully it helps people to be more aware of what to do when they come across injured wildlife."
Tania – who calls herself a 'reptile nut' – has been working with the Darling Range Wildlife Shelter for nearly four years.
She started off by home-caring for injured bobtail lizards – who she says are still secretly her favourites of all the animals she cares for.
"I just love their personalities – they're really sweet-natured. And they're the main reptile that comes in," she said.
The common scourge for bobtails, beside cars and whipper snippers, is bobtail flu – a very contagious condition that can leave the lizards flat, with white mucous-filled mouths, eyes glued shut. They often succumb to the illness while bromating over Winter.
"But they're quite robust reptiles," Tania said.
"Last financial year our rehabilitation success rate was 80 percent, and this year it's 70 percent.
"So, it's a really rewarding job. A few times some don't make it. But you soldier on. It's exciting to know you can make a difference in one little reptile's life. Because they're all important – all an integral part of the ecosystem."
She fondly remembers a bobtail who came to her after a skip bin truckie found it lifeless under a bin.
The little guy was nursed back to health and released, only to find himself back in Tania's care two weeks later under the same circumstances.
"I named him skippy – I name them all. We usually try to release them back close to where they're found, but the second time around skippy got put back as far away from the skip bin as possible," she said.
But it's not just bobtails that she's caring for at her Thornlie home – although there are currently 10 of those.
There are also three turtles, two dugites, and a long-nose dragon which hitched a lift from Karratha on some mining equipment and will soon be returned.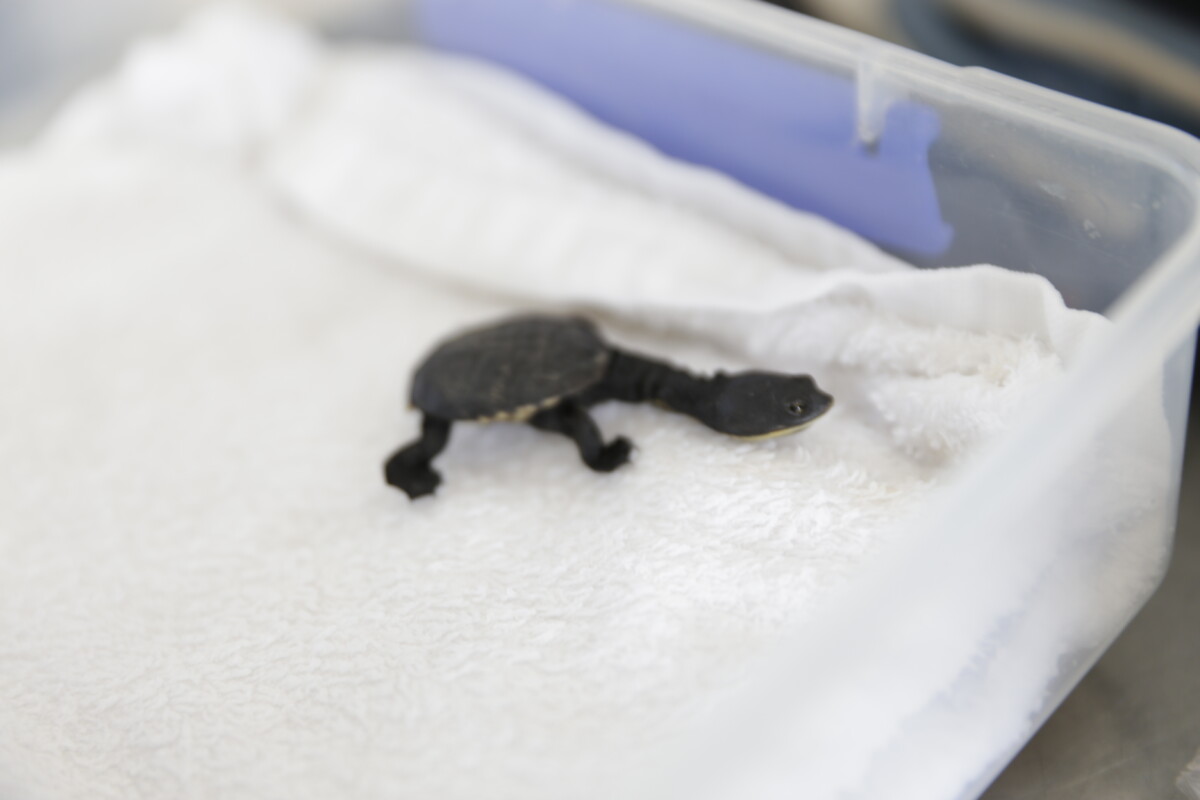 She remembers she once got a callout for an olive python from Kununurra.
"It had come here by mistake in a refrigerated truck, it was frozen and stiff and they wanted to confirm it was dead," Tania said.
She said she took it home and was preparing to call it for the poor python, when it suddenly started to move – it just needed a little time to defrost.
She's got an independent licence to work with venomous snakes too.
She says dugites are "just big derps", even though they've got a fearsome reputation in the community.
"They're funny things, mostly really placid," she said.
And if all the 24/7 homecare patients weren't enough, she said she's also got 20 reptilian pets at home which keep her busy.
It's clear Tania forms a connection to the animals in her care, but she says it's not difficult to say goodbye.
"They're born wild, so they deserve to be wild – you can just tell that they want to be roaming free. So I'm happy to get them back out where they belong," she said.