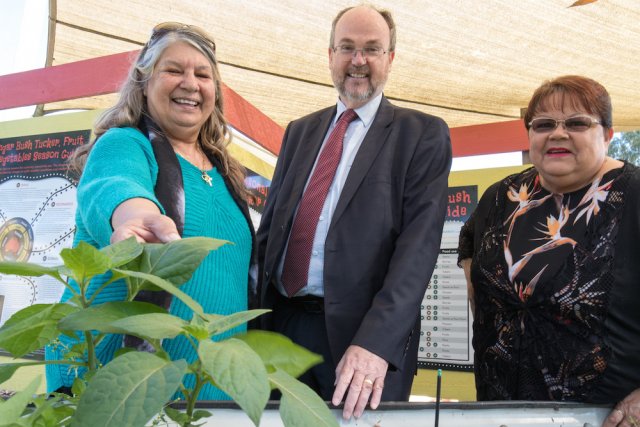 The Langford Aboriginal Association was last week awarded $50,000 under the Local Projects and Local Jobs Program with the cheque handed over by Member for Cannington Bill Johnston.
The funding will support the implementation of a safe land project which will upgrade the association's facilities to be more environmentally sustainable, allowing for the use of natural resources and the maintenance of a clean and culturally secure site.
Association manager Jill Abdullah said the grant was significant for the group's future.
"The grant has come at a great time because the LAA is seeking to be more environmentally responsible to meet our cultural obligations for sustainability and security for the organisation in the short and long term life of the association and the community," she said.
"Our goal is to ensure we can pass on valuable lessons to our young ones."
Ms Abdullah said the grant would be used to provide security for the property, solar panels for a future energy option and to reduce greenhouse gas emissions.
Additionally the grant would also be used to air-condition the kitchen, reinstate a community garden and clean up the grounds to minimise risks and hazards.
Member for Canning Bill Johnston said he was pleased to work alongside a committed organisation, which continued to deliver its valuable support and services and programs to the community.