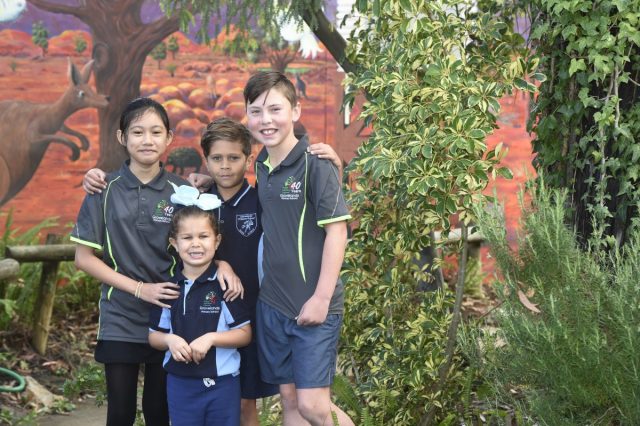 Grovelands Primary School has grown, developed and achieved plenty in its 40-year history and many familiar faces have passed through the school gates including Olympic BMX rider Khalen Young and soccer superstar Samantha Kerr.
The school opened its doors in 1978 in transportable buildings on the site of nearby Westfield Park Primary and moved to its current site on Grovelands Drive the following year.
In its formative years it consisted of two schools – an early childhood education centre and a regular primary school until the two merged in 2000.
Fast-forward to today and the independent public school is preparing to look back on its extensive four decade history with a celebration open to the past and present school community.
Principal Mark Bradshaw said the school had always been a central hub of the community with many generations choosing to send their children to the Camillo-based facility and a few former students returning to the school as teachers.
"In additional to Australian and Aboriginal peoples today's school community welcomes children from a variety of cultural backgrounds including New Zealand, Samoa, Tonga, India, various African nations, the Philippines, Sri Lanka, Thailand, New Guinea, Indonesia and China just to name a few," he said.
"The future looks bright for the Grovelands community as the school uses its 'you can do it' spirit and outlook to forge new opportunities for students and provides a caring learning environment in collaboration with its community."
The school's 40th anniversary celebrations will take place on September 25 from 3.30pm to 6pm with food, drinks, entertainment and a historical display of times gone by.
An official ceremony will take place at 5.30pm and a drone will take a photograph of all in attendance.
Any old photographs or memorabilia can be dropped into the school administration block for the historical display.
All items must be labelled with the donor's name to allow the items to be returned after the celebrations.
For more information call the school on 9496 9000.