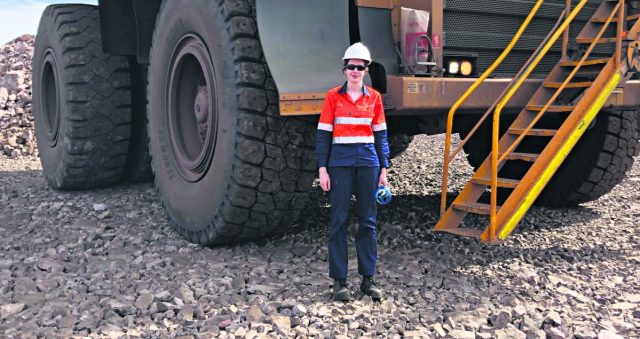 A 26-year-old local student was part of an award-winning team that created detection software that can automatically detect the endangered Northern Quoll, or the North Australian Native Cat, within camera trap photos – a process that once took hours has been reduced to minutes.
Curtin University second year data science student, Monique Guest, who recently completed a summer internship with Innovation Central Perth, was part of the team that received The Lateral INCITE Awards 2020 Merit Award for Social Impact.
The team, which includes members from Innovation Central Perth at Curtin and Consolidated Minerals – a manganese mining company, created the object that is set to help ecologists identify and review animals' data.
Ms Guest, who was the only student working on the quoll program, said she had an extremely positive experience.
"I am proud to have been a part of a project that has not only increased efficiency for the environment team but also contributed to the conservation of the Northern Quoll, which is an endangered species," she said.
"I was the only student working on this program and we created it using artificial intelligence and machine-learning techniques.
"I was able to reach out to academic and industry supervisors for guidance and to answer questions or troubleshoot when I encountered a hurdle, but the bulk of the work was completed by myself.
"The program was developed using the programming language Python, the package TensorFlow and a region-based convolutional neural network (Faster R-CNN).
"I used these resources to train a model on pictures of Northern Quolls and other species of interest so that it can identify these animals in any new pictures."
Ms Guest said that if an ecologist wanted to identify Northern Quolls in their own photos, they would be able to do so, however if they had other species of interest, the model would need to be retrained to suit their needs.
Currently, understanding of the quoll population and movements is undertaken with motion sensitive cameras that are triggered by any movement, which means that hundreds of photos are collected and manually reviewed for hours to confirm the presence or absence of the quoll.
However, with the new detection program, ecologists can analyse a folder of photos and determine whether a quoll or another animal such as a cat, dingo, bird or rock rack is present in the photo.
With Ecologists needing to spend their time looking at images of importance, the software is a stepping point for the industry.
The program can also be further refined for individual species, to target conservation measures effectively to protect the area for the long-term survival of the quoll.
You can find more Canning news here.