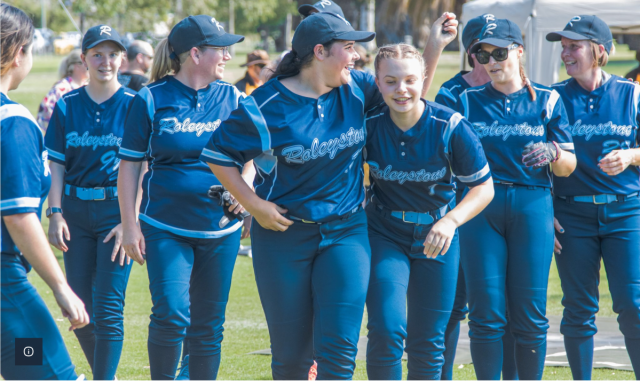 In only their second season, the Roleystone Women's Softball Team have won the South East Metropolitan Softball Association Premiership.
On Saturday March 20, the Roleystone Softball Team attended the SEMSA's at Hossack Reserve in Parkwood, taking the top spot.
Roleystone's C3 team were a strong force all season, finishing atop the ladder as Minor Premiers.
The scenario was exactly the same as the previous season, which saw the newly formed team finish on top of the ladder in their inaugural season.
Last year saw the team runner up but this season they finally took the cup.
On Saturday, they managed to emerge victorious, defeating Western Spirit in a game promising a very tight finish.
Western Spirit batted first and managed to get runners on bases.
Getting ahead in the beginning, Roleystone's Cameron Dempsey took a catch, putting the Western Spirit's home runner onto the backbench.
Danielle Hobbs started Roleystone's batting attack and it was obvious the Minor Premiers meant business.
Designated hitter Louise Sanders proved an asset with the bat, giving the pitcher a much needed break.
A tight battery with Cassie Dempsey catching to Deb Herzfeld, reliable infielders Mel Kennelly, Andrea Willsher, Kelly Hobbs, Cathryn Alford and Michelle Clarke kept their runners in check.
Cameron, Keeley Duggan, Jess Braund, Danielle Hobbs and Emily Alford were kept on their toes in the outfield ensuring nothing got through.
After 2 hours of play in the very hot sun, Roleystone defeated Western Spirit 10-5.
"We won this grand final with solid, level headed fielding and good communication," team member Deb Herzfeld said.
"No chasing runners around the bases. We had sensible base running, only taking risky steals with our speedy runners."