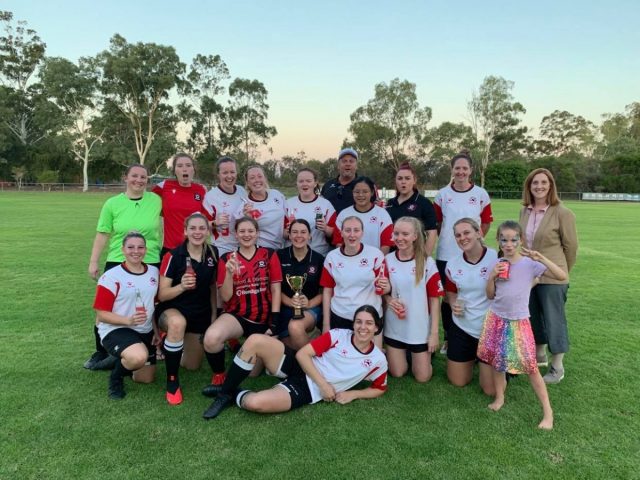 The first every female metro cup carnival occurred last Saturday March 21 with Armadale Soccer Club taking out the win.
The final game was a close one as the Armadale Soccer Club took on the Northern Redbacks Women's Soccer Club.
It was a nail biting finish, which went into a penalty shoot-out.
Armadale Soccer Club prevailed and were presented with the cup by City of Armadale Mayor Ruth Butterfield.
"The pre-season carnival provided opportunity to get fit and make new friends pre-season as well as allow the Armadale club to share our facilities that we are lucky to have," Kirsty Woods from Armadale Soccer Club said.
"This year we will have three ladies teams catering for all skill levels from Metro to State league, with the exciting prospect of teams all the way from under eights."
Recently the Junior Football Club has also seen encouraging signs of more female players, after their girls soccer clinic received grant funding from the City of Armadale.