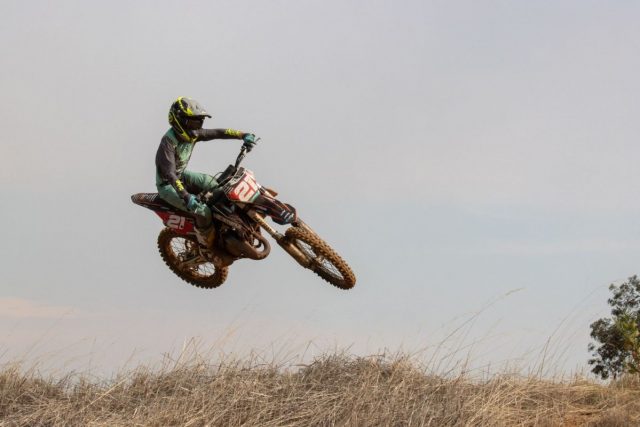 The first Motocross Club Championship at Lightweight Motorcycle Club in Whitby was jammed packed, with 120 riders signed on for the day.
The juniors were definitely getting every bit of track time in before the Junior State Round in a few weeks.
First gate drop for the day saw the fearless demo riders take to the track, those young guns know how to navigate the track at high speed.
Second up we had the Veterans/Woman's Class take to the track, Ryan Cuttriss won the Veterans and Madyline Drewett prevailed victorious for the Woman's class.
The 50cc Autos was a relatively big group and saw strong competition, with Bam Hill soaring to the podium.
With a huge turnout of 30 young 85cc riders, they were separated into 85cc 9-U12 and 85cc 12-U16, which made for two action packed races that no one could take their eyes off.
The younger group saw Deegan Fort take his place on the podium whilst Kaidan Freight charged victory in the 85cc older group.
Senior MX2 class saw Madyline Drewett and Shaun Mathlin took out the Clubman and Intermediate classes.
The 65cc riders took to the track next with nearly another full grid, the 7-U10 class Caleb Tatt took home another victory, and young Deegan Fort took home another convincing win in the 10-U12 class for the day.
During the Junior Lites, Luca Romano was victorious in the 125cc class.
The last senior MX1 class for the day had new riders joining in on the action and the podium awaited eagerly for our winners James Terlick and Shaun Mathlin taking it home in the clubman and Intermediate class.
As the day closed, the Junior Lites Brayden Upperton took home victory in the 250cc class.