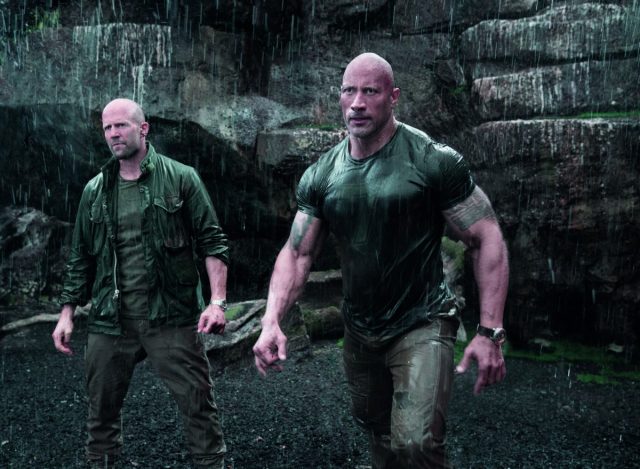 When a flash grenade goes off in the first couple of scenes of an eagerly awaited blockbuster film, you know you are in for a rocky ride. 
The latest installment in the Fast and the Furious franchise is a nail-biting showdown with several touches of humour, which will keep you guessing and sitting on the edge of your seat until the final conflict.
Fast and the Furious: Hobbs and Shaw follows the journey of sworn enemies Luke Hobbs (Dwayne Johnson) and Deckard Shaw (Jason Statham) who are thrown together to save the world from a bio-threat that has the power to destroy humanity forever. 
The duo is later joined by fearless rogue M16 agent Hattie Shaw (Vanessa Kirby) who helps them in their bid to bring down the cyber-genetically enhanced villain Brixton Lore (Idris Elba). 
With locations in the movie such as Los Angeles, London, Samoa and the toxic wasteland of Chernobyl, or so we are led to believe, the writers certainly take viewers on a whirlwind journey around the world with production costs that I could only imagine would be through the roof.
While Fast and the Furious: Hobbs and Shaw does encompass some racing scenes through the streets of London it is the action scenes comparable to Tom Cruise's Mission Impossible portfolio that kept me interested and wanting more.
And lucky for me and the vast catalogue of loyal Fast and the Furious supporters it seems the writers may have kept the door open for another blockbuster in the near future. 
Rating: 4.5 stars 
Rated: M 
Distributor: Universal Pictures 
Out now in cinemas