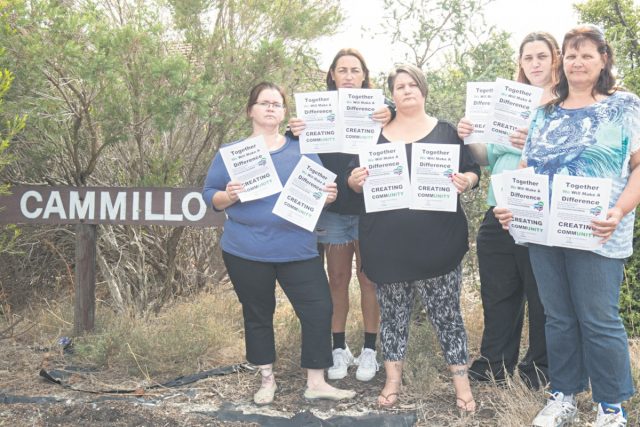 While neighbourhood vigilante groups have been proposed as one way to stop criminals targeting Camillo homes and property one community group wants to curb crime before it gets that far.
The Camillo Action Group has organised a public consultation session with local government members and police representatives for next month to try and curb rising criminal activity in the area.
President Sherrii Richardson said the meeting was in response to growing talk in the neighbourhood of creating resident-run anti-crime vigilante groups to deliver their own type of street justice, which she opposed.
Ms Richardson said locals felt police were not listening to their concerns.
"In one day 15 houses on Amanda Drive were broken into," she said.
"We're at the point where we feel like we're not going to be able to stop vigilantes taking action if we keep not talking about the problem."
Ms Richardson said there was growing anger within the community against criminals and without increasing the police presence things could get out of hand.
Resident Elizabeth Quinn said she was looking forward to being able to express her concerns to police at the meeting.
"I had my car damaged on a Monday and then on a Tuesday found someone sitting in my other car," she said.
"The last time a meeting like this happened the neighbourhood got together and the crime rate lowered over a period of months.
"It makes me feel like maybe something can happen when people band together and demand answers."
A 2018 report showed some crime across Camillo in 2016-17 had increased from previous years.
WA Police recorded 48 instances of assault in the suburb in 2016-17 which was the highest since 2008-09.
Reports of threatening behaviour were also the highest in five years while stealing and drug offences remained at record levels.
However drops were recorded in rates of home burglary, arson and fraud over previous years.
The Camillo Crime Meeting will be held on April 14 from 2pm at the Camillo Community Garden next to Westfield Park Primary School.
Member for Armadale Tony Buti will host a separate public meeting with Police Minister Michelle Roberts and senior police to discuss policing in the Armadale area at St Matthews Church, Jull Street on May 2 from 6.30pm.