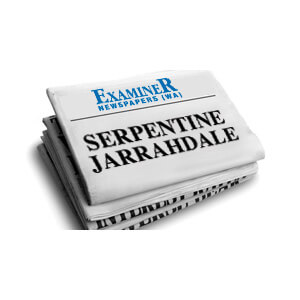 A number of residents at the Shire of Serpentine Jarrahdale council meeting voiced their disappointment about the annual electors meeting, which was held on January 23.
On February 27 residents took to the stand in council chambers during public statement time and addressed council members.
Byford resident John Kirkpatrick said he made enquires to the Department of Local Government about the electors meeting.
"I wanted to know the status of it," he said.
"To me it was not a council meeting or a meeting of council but a meeting for the electors of the shire and for them to have their say."
Mr Kirkpatrick said the presiding member did not make it clear the electors could in fact elect a presiding member from the floor to run the meeting.
"It was also made very clear to me that the councillors had no vote as elected members by a vote as an elector," he said.
"This is why I raised the issue of who were the attendees and how the president was going to establish who had a right to vote and who were in fact observers as they were neither residents or ratepayers of the shire.
"Some I believe came from as far away as Mandurah and certainly some from the City of Armadale."
Another shire resident Anne Hansson said she saw agenda item 7.5 was written by former chief executive officer Gary Clark.
"I do not have a problem with when the decisions are presented but I do find it disturbing that an email I received after a meeting with the then CEO dated February 10, 2017 that the decision had already been made to defer to decisions from the annual electors meeting until the March OCM," she said.
"It appears to me that decisions are made behind closed doors and without the council input or maybe by a quick ring-a-round."
Shire president John Erren said Section 5.3 of the Local Governments Act set out the procedure on who presides at an elector's meeting.
"The order is as follows," he said.
"The mayor or president or if unable or unwilling then the deputy mayor or president or in unable or unwilling then the electors present choose one of the councillors present."
Mr Erren said if the councillor was unable or unwilling than the electors could choose one of themselves to preside over the meeting.
Mr Erren also addressed Ms Hansson's comments.
He said she was referring to a recommendation made by the then acting chief executive officer.
"A recommendation to defer the decisions made at the electors meeting to the March council meeting was put forward by the acting CEO a the time," he said.
"The intent of the recommendation by the acting CEO was to inform the community that these decisions would be put before council in March and February as some community members may have been expecting."