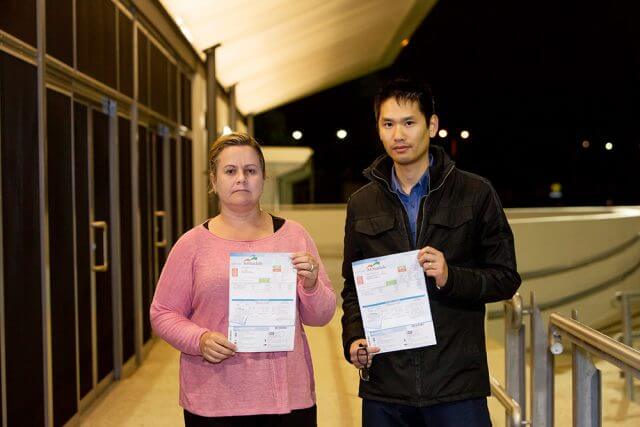 The City of Armadale could say goodbye to its newest suburbs of Piara Waters and Harrisdale if public dissent over rates continues.
The city recently proposed a half decade low three per cent rate rise for the 2016-17 financial year but residents were still not happy with many saying they are already paying well over the city's average of $1800.
They have started looking at changing the city's boundaries so they would be taken over by lower rating surrounding councils like Canning, Cockburn or Gosnells.
They can lodge a proposal with the Local Government Advisory Board to change the city's boundaries for reasons including economic factors and communities of interest.
Only a 250-signature petition is needed to initiate the process.
Harrisdale resident Emma Kake said she paid $2400 for her property last year and some residents were paying more than $3000 for tiny blocks.
She said it meant working families who bought into the area several years ago because of its cheap land were now being stung.
"I do think we're perceived as the shiny new area that has all the bells and whistles so it's ok that we pay higher rates for that," she said.
"I really believe that's what they think, I don't think there's much consideration to struggling families or first home buyers."
She said a petition to change the city's boundaries would get lots of support. "I think most would support it, just by our geographic location I'd use Cockburn and Canning services more," she said.
"I can't see our rates ever going down unless we join Cockburn or Gosnells or Canning."
Piara Waters resident Bernard Chung said he supported a move to another council.
"The other areas such as Canning Vale and Southern River are neighbourhood suburbs paying far less than what we are paying," he said.
"Our lots are average 300-550sqm lots and our rates are between $2500 to $3500.
"All in all I feel the group has certainly tried everything, it's up to the council to make the decision whether they can give us a concession rate or dealing with the angry residents all over again," he said.
Both residents urged the city to remove the specified area rate that can add hundreds of dollars to rates to residents who live in newer estates.
City of Armadale mayor Henry Zelones said the city was concerned that residents were looking at changing the city's boundaries but defended the three per cent rate rise.
"The city is very concerned and is committed to working with the residents of Harrisdale and Piara Water to allay their concerns," he said.
"The three per cent rate increase is by no means excessive, it simply equates to the cost to provide the services and facilities that the community have said they need.
"For the average residential property the total rates increase will equate to about $45 per year."
He said the council was reviewing its specified area rate methodology but had not yet considered whether it should be continued as is, varied or discontinued.
"This matter will be considered at the special meeting of council's city strategy committee on 28 June 2016," he said.
"We are always trying to manage our budget and provide what our community wants now, as well as what they will want in 10 years' time. Where possible we are trying to mitigate costs whilst also providing the high level of service the community demands."