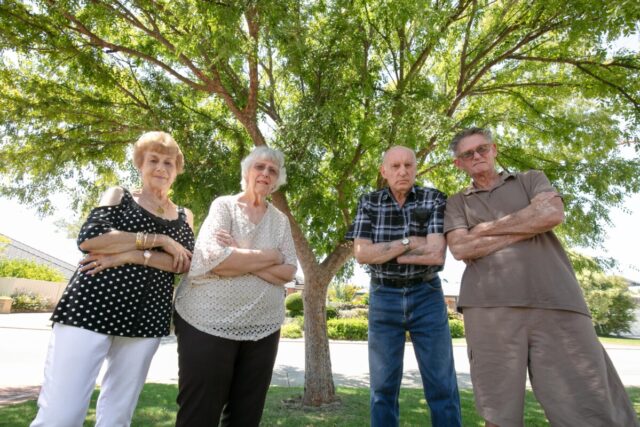 Southern River resident Linda Hodgson is having problems with the council's Chinese elms planted on the verge.
She has been in her house for 13 years and said the root system which is affecting her drainage.
"A few days ago, I had a drainage issue where all of my waste water wouldn't drain," she said.
"On calling a plumber I had to have the high-pressure hose through the drains to clear the blockage."
She said a camera inspection of her main sewer showed tree roots in the pipe were trapping sewage.
"One of the Chinese elms is bigger than the rest in the street which is problem because it has its own water source from the sewer pipe," she said.
"It is very unfair of council as they are their trees so we can't touch them but if they are their trees that do damage surely it works both ways that they should fix the damage."
She said it could be a sanitation issue and other people in the street were in the same situation.
"Trees like these should never be planted it's very unfair," she said.
Ms Hodgson said she had emailed the council requesting removal of the tree and replacing it with a flowering plum but she hadn't had a reply.
Removal of the trees has been denied for years.
Residents have reported problems such as leaf litter blocking gutters and drainage systems, roots damaging irrigation systems, roots lifting paving, cracking garden walls, pollen from the trees affecting allergies and seedlings sprouting in garden beds.
At its meeting in September 2022 city officers noted the inconvenience of these issues, but under the city's street tree policy, these reasons do not justify the removal of a tree.
There are about 1000 Chinese Elms within the City of Gosnells.
They are listed as an invasive species in Queensland and New south Wales.