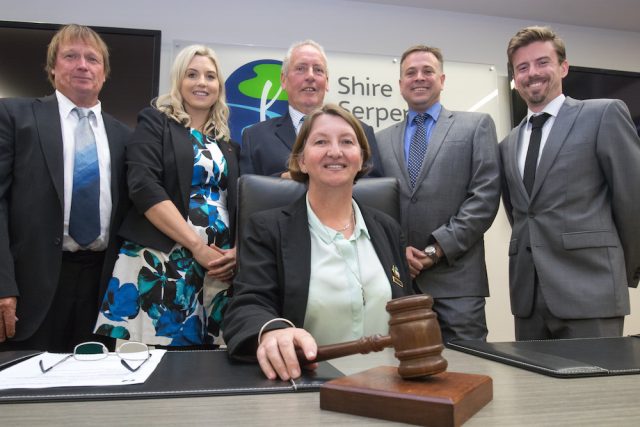 The decision to defer the approval of a councillor's development application over unanswered questions has prompted robust debate and reportedly blindsided officers, who were unaware that further information had been requested.
Shire of Serpentine Jarrahdale councillor Michael Dagostino had filed a development application for the construction of a 1595-square-metre private horse arena and a 150,000L water tank at his property on Kargotich Road in Oakford.
Following careful assessment, officers recommended that the development application be approved subject to a suite of conditions, finding that the activity was suitable to the locality and would not adversely affect the amenity of the area.
But shire president Michelle Rich moved to defer the item until next month on the grounds that there were questions about the development that had not yet been answered.
The move received support from three other councillors, including Bill Denholm, Dave Atwell and Morgan Byas.
Two councillors who had declared an interest in the item, Lauren Strange and Michael Dagostino, were told of the outcome upon their return to the council chambers and the meeting continued.
But councillor Keira McConkey questioned the decision when the adjourned council meeting reconvened on Thursday night – asking exactly what information had been requested and not provided which had resulted in the deferred motion.
Tensions flared when the question was taken on notice, with councillor Rob Coales fighting for it to be answered that same evening, stating that it was pertinent and should be addressed in the name of transparency.
But councillor Rich said she hadn't had a chance to speak to chief executive officer Paul Martin or directors and said it was reasonable to provide a response within seven days.
The question and subsequent interaction bewildered members of the public gallery.
It is understood the proponent had appointed an independent consultant to address questions relating to existing approvals at the site, and that responses to all questions were distributed to councillors several days before the council meeting.
Examiner Newspapers can now confirm that at the time the item was deferred, shire officers were unaware of any further requests for information.
It remains unclear what questions had gone unaddressed and prompted the deferral of the application.
The item will now return to the council for consideration again in November.