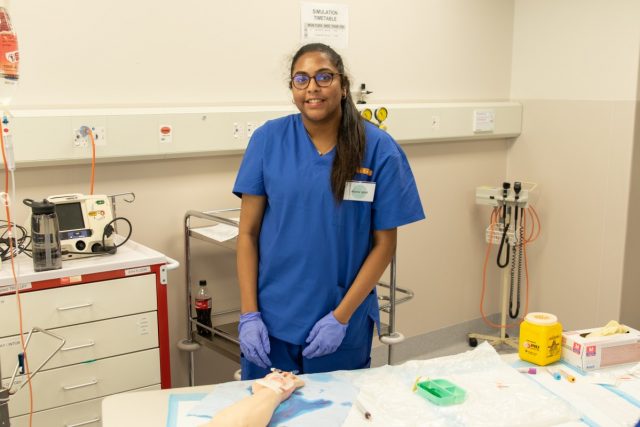 Two students from John Wollaston Anglican Community School received practical experience in the health and science field when they attended the annual Future Health Professionals Program.
The program ran at Scitech from January 18 to 22 and saw selected students from metro and regional areas undertake practical workshops and attend lectures.
Health professionals from Sir Charles Gairdner Hospital and Harry Perkins Institute of Medical Research connect with 30 secondary students from across Western Australia.
Over the 45-hour week lectures the students attended included clinical mental health practitioners, genetic counsellors, epidemic response professionals, nurses, paramedics, sanitation and hygiene specialists, and surgeons, among others.
The two students from John Wollaston were chosen through the competitive application process due to their demonstrated a commitment to people and society through community volunteering, and an ability to pursue a career in health sciences based on study choices and outcomes.
Each student also showed compassion and clear motivation to pursue a career in allied health.
Kalien Selby, Chief Executive Officer Scitech, claimed the remarkable program demonstrates how practical and credible exposure to career opportunities can have long-lasting impact on student's enthusiasm and confidence.
"We have seen time and again how students are empowered when they can make informed choices for their learning and career pathways, often identifying new opportunities they may not have previously considered." Ms Selby said.