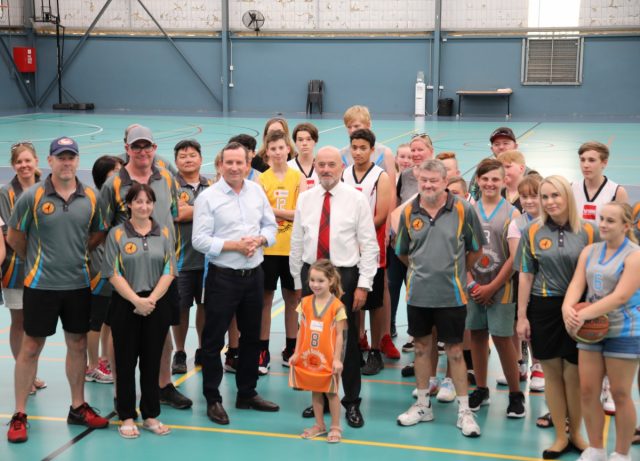 The Serpentine Jarrahdale Community Recreation Centre could soon have a dramatic makeover if the McGowan government is re-elected.
The new commitment offers $106,500 for the upgrade to the recreation centre.
Upgrades are expected to include new backboards for one basketball court, lighting upgrades and cladding.
The centre is home to Byford Basketball Association, which is rapidly growing with more than 400 players playing across all levels of competition five nights a week.
The promise includes an allocation of $46,500 to replace two of the centre's existing fixed-height backboards.
The new backboards will be roof-mounted, with adjustable height to accommodate the level of junior competition.
Another $60,000 will contribute to the Shire of Serpentine Jarrahdale centre renewal project.
This will provide funds for the installation of cladding over insulation, the replacement of lighting within the basketball hall with LED lighting, painting anf the removal of the entry skylight.
The Shire of Serpentine Jarrahdale will receive the funding to carry out the projects.
Candidate for Darling Range, Hugh Jones said he will continue to advocate for the needs of local organisations.
"I've had the pleasure of visiting the Byford Basketball Association on a number of occasions, and they have expressed the need for upgrades to the SJ Community Recreation Centre," he said.
"These upgrades will mean that the BBA can better accommodate the needs of its members in a refreshed facility."