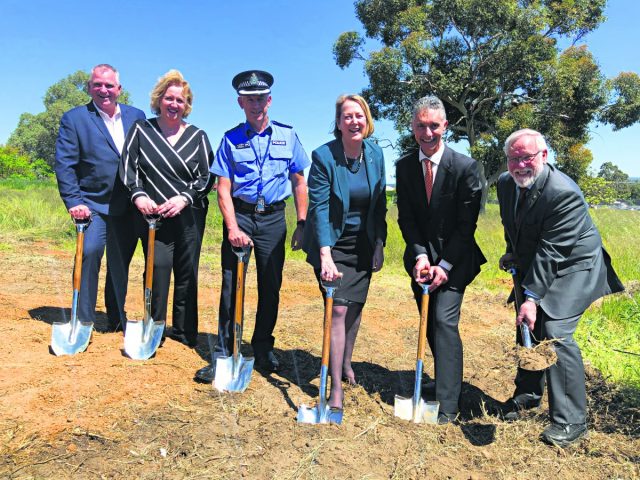 A new joint police and justice complex in Armadale is a step closer to fruition with a builder chosen to complete the $86 million project. 
The Third Road development will be built by Perkins Builders who have previously built a diverse range of commercial, recreational, educational, residential and civil buildings throughout the state. 
Minister for Police Michelle Roberts said there has been plenty of work already completed to get to this point of the project. 
"It is not just a magnificent police station we are getting, we are also getting a fantastic justice complex," she said. 
"I know that police have been looking forward to this for a very long time. 
"Their additions and their facilities have been sub-standard here and the same is true of justice. 
"I know a number of lawyers who have worked out of that complex and have been concerned about the nature of the complex on a whole range of fronts." 
Ms Roberts said the new facility would act as a hub to provide the services residents needed in the ever-growing metropolitan region. 
"We have not been able to provide the kind of facilities that victims require at our existing facilities being the police station or the court complex," she said.
"This is what is needed, it will be modern, state-of-the-art and I know that Perkins will deliver us an excellent product."
City of Armadale mayor Henry Zelones said the new facility was a game changer. 
"It has been the city's vision for many years for the Armadale strategic metropolitan centre to develop a civic precinct, which requires the re-location of the existing courthouse and police station," he said. 
"When the new facility is completed in 2022 it will free up land currently occupied for future use.
"The new Armadale Court House and Police Complex will have a significant economic impact on the business community as it will bring an increase in the number of police and court personnel working in our city centre." 
Clearing of the Third Road site will begin next month and the first concrete pour is expected to take place by the end of the year.