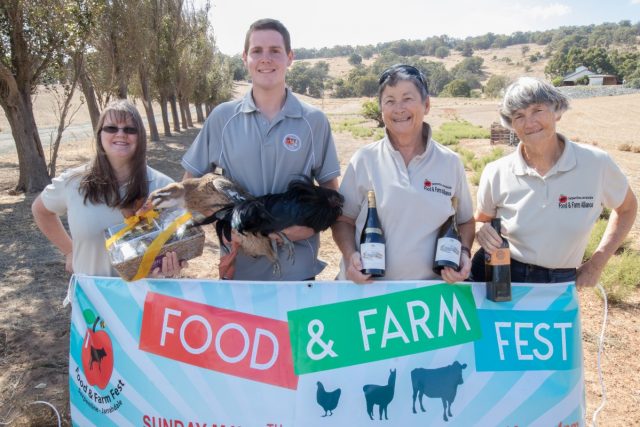 This year's SJ Food and Farm Fest will return to Quarry Farm next month for what promises to be a fun-filled family day out. 
Hosted by the Serpentine Jarrahdale Food and Farm Alliance the annual event attracts a wide variety of guest speakers and representatives from a number of local not-for-profit organisations including Landcare SJ and Jarrahdale Community Collective. 
Alliance president Merri Harris said this year's festival would provide plenty of fun for people of all ages. 
"We have a fantastic line-up of guest speakers starting with Josh Byrne, Sabrina Hahn, organic farmer Bee Winfield, Paula Pownall, Blue Sky Bread, Garry Heady from Beyond Gardens, Nancy Scade from Australian Native Nursery, Linda Bonney and Tanvier Fowler who will speak about permaculture," she said. 
"There will also be a full alpaca stud show and a poultry show, camel and pony rides, a pumpkin rolling competition, sheep shearing, a scarecrow competition and huge kids zones with all sorts of activities." 
Ms Harris said the festival wouldn't be possible without the help of about 90 volunteers who have assisted in the lead-up to the event plus many others on the day itself, as well as a monetary contribution of $18,000 from the Shire of Serpentine Jarrahdale. Free fruit will be available to children all day throughout the venue. 
The festival will be held at Quarry Farm on May 5 from 10am to 4pm.