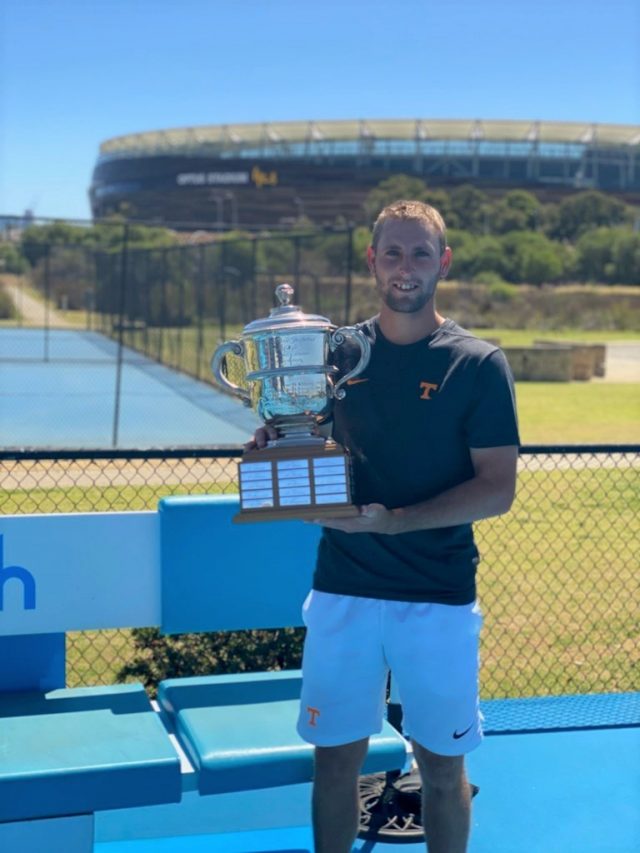 Tennis players from across WA hit the courts in the State Tennis Centre last week for the WA Open, including Piara Waters local Scott Jones who reached top spot during the tournament.
The WA Open Silver AMT, began in 1896 with the first men's event, with the first women's even occurring a year later.
Previous winners include a variety of famous tennis players including Harry Hopman and Lleyton Hewitt.
Piara Waters local Scott Jones joined the long list of winners off the back of two UTR Pro Tennis Series wins during 2020.
Proving his status as one of WA's leading men, Jones claimed the Men's Singles Final 6-1, 6-4 over runner-up, Hensman Park TC State League Captain and 2019/2020 Tennis West State League MVP, Zach Itzstein (Armadale).
In the Men's Doubles draw, Scott Jones and partner Scott Webster (Swanbourne) rallied well in the final against Ethan Cook and Ethan Dunn with a 6-1, 7-5 finish to eventually claim the title.
Tournament Director, Loretta Hughes said that despite the absence of international players, this year's WA Open remained a successful event.
"It was wonderful to see such a wonderful showcase of local WA talent out on court throughout the week," she said.
"Whilst it was disappointing to not have our interstate and international players competing in this year's WA Open, it was a great opportunity for local players to compete for both ranking points and prize money," Ms Hughes said.