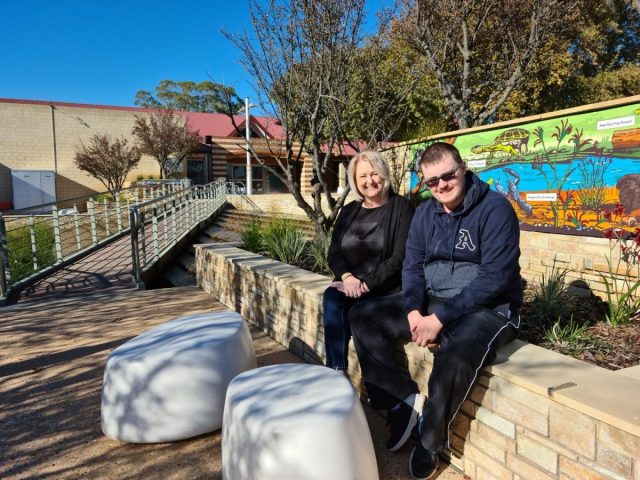 Disability support worker and Canning Vale resident Kylie Blakemore won an Excellence Award at the 2021 Disability Support Awards gala dinner last week.
Kylie received the Excellence in Supporting Employment Outcomes Award, which was presented by Disability Services Minister Don Punch at the dinner at Crown Perth.
Kylie was nominated by Jordan Smith for supporting him to secure meaningful employment based on his skills and passions.
Jordan lives with Autism Spectrum Disorder and Pervasive Development Disorder, and has been struggling to find work for the past eight years.
With the support of Kylie and the team at Interchange WA, Jordan says he has finally found his dream job.
Kylie worked with Jordan to identify his interests and passions as well as dislikes, to find a job that would be the perfect fit.
Last year Jordan started his own microbusiness offering cleaning and garden services to his local community.
Jordan said he had previously struggled to find work.
"Without Kylie I would have given up. Instead, I have a job I truly enjoy and thrive in. People see value in me, and so do I. This might not be extraordinary for you, but it definitely is for me," he said.
The WA disability sector has recently experienced greater pressures due to the rollout of the NDIS, low State unemployment, the effects of COVID 19 on migration and a mining and housing boom.
National Disability Services WA State Manager Julie Waylen said the Awards help to build a strong disability workforce by showcasing best practice in support work.
"The WA Disability Support Awards celebrate the significant contribution of individuals and teams who support people with disability to achieve their goals. They demonstrate the very real difference that people working this sector can make to the lives of people with disability and the communities we live in," Ms Waylen said.