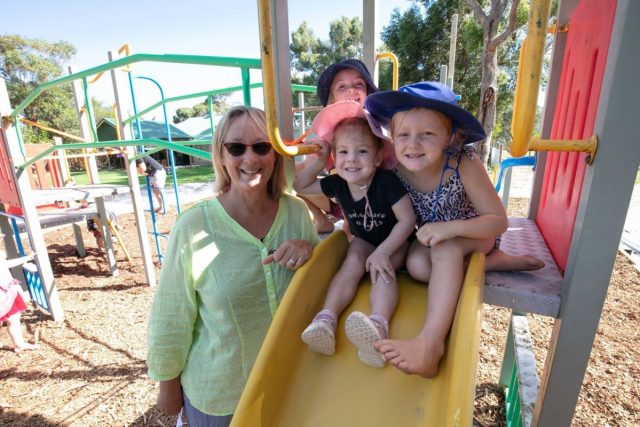 Students and parents have done the hard yards at Eton Farm Primary School to build a playground donated to the school.
The owners of the Whistle Stop Miniature Railway in Busselton donated the colourful playground to the school, which resulted in 'Project Playground'.
On Friday afternoons before the playground arrived, the Primary students began to plan out where their playground would go.
Firstly the Primary students measured the site, considered the layout and where buildings, trees and fences were.
They then drew a plan of the playground, including additions they would love in the future.
The students then hunted for things to build their own model before their 'real' playground arrived.
Once the playground arrived, it needed to be cleaned for the parents to put it up.
The students worked together to wash, scrub and carry the equipment to the site.
Over the long weekend at the end of February, parents and friends spent Monday March 1 installing the playground.
According to the school, the new playground was a nice surprise for the children when they got to school the next morning.
The Eton Farm Primary School said they loved that the children and parents worked together to create a colourful, safe and exciting playground for all the students.