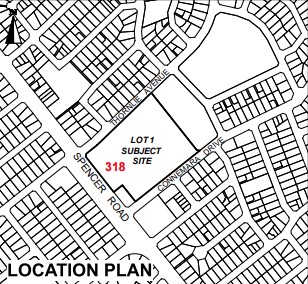 The owners of Smokemart, Giftbox & Vape Square have been granted permission to set up a rooftop balloon in suburban Thornlie.
The business recently submitted an application to install a 'roof-mounted balloon sign' on top of Thornlie Square Shopping Centre.
A new motion, presented to the Gosnells City Council on May 25, called for the council to approve the application.
During the meeting, it was confirmed that the application, and the business itself, complied with state and federal law.
Councillors Julie Brown and Olwen Searle spoke out against the motion, and called for the application to be scrapped entirely.
Ms Brown said the city should not allow any business to "promote the usage of tobacco or tobacco-related products".
"We should be setting a good example for the community by not approving this signage," she added.
Gosnells mayor David Goode spoke in favour of the motion, saying that the business was "entitled to sell or advertise products in this way".
Councillors Adam Hort and Peter Abetz also voiced their support for the application.
The council voted 8/2 in favour of the motion, with Ms Brown and Ms Searle voting against it.
The balloon, measuring six metres high and 4.5m wide, will remain on top of the centre for a period of four weeks.