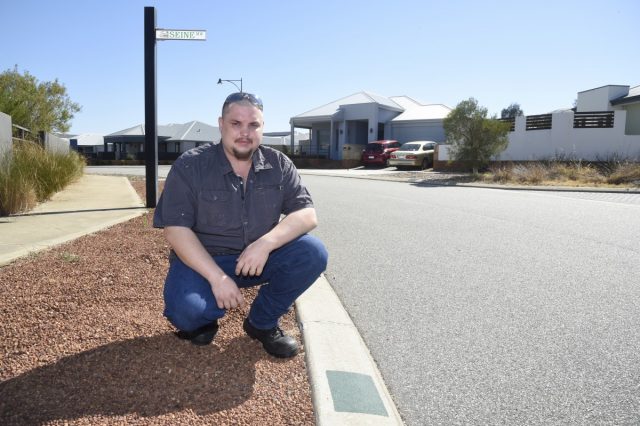 Reflective numbering has been painted on the kerbs of more than 300 homes in the Champion Lakes area in a bid to help services locate homes more quickly in emergency situations.
The idea to paint the numbers on all kerbs within the estate was brainstormed at a meeting between members of the Champion Lakes Residents Association and Neighbourhood Watch Champion Lakes late last year.
Association president Dan Attewell said the groups had applied to the City of Armadale for a grant to help with the free initiative, which was carried out by a professional company.
"We estimate about 300-plus homes have taken up the offer," he said.
"We believe this initiative will be of significant help to emergency services in locating houses quickly day or night.
"It will also help delivery drivers and couriers in locating exact addresses."
Mr Attewell said the initial response to the project had been quite positive and the group will follow up with residents when the job has been completed.
The project cost the groups about $3600 to complete with a $1800 grant from the city helping towards the cost of the project.
Mayor Henry Zelones said the city assisted active groups in implementing worthwhile community led neighbourhood projects through its community grants program.
"Any eligible community group or not-for-profit organisation can apply for the city's community grants that are available in two rounds per financial year," he said.
"Grants up to $2000 are available for projects that benefit the local community."