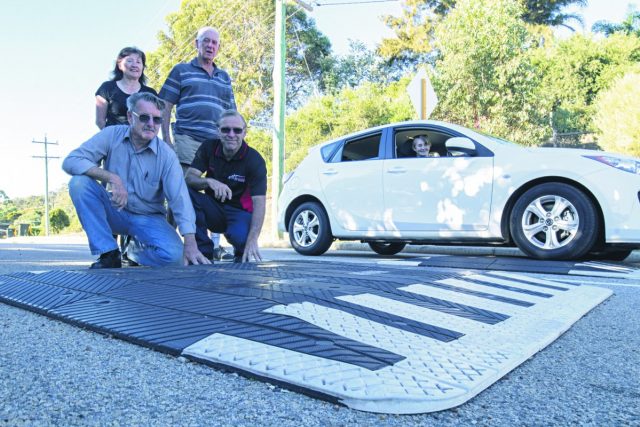 Residents in the vicinity of Old Brickworks Road in Byford can be assured no traffic-calming devices will be installed in the near future after council voted to take no further action this week.
Shire of Serpentine Jarrahdale councillors received a report at Monday night's council meeting, which presented four potential options for the suburban street.
The first suggestion was to install six speed humps, which were installed in January this year and removed just three months later after a petition on behalf of 60 households objected to the installation.
The other options included installing five slow points at an indicative cost of $113,710, installing four centre blister islands at an indicative cost of $232,317 or to take no action on the road in question.
The officer's recommendation asked council to receive the report and to commence community consultation with affected residents on the most appropriate speed limiting devices for Old Brickworks Road.
Instead councillors Dave Atwell and Jacqui See put forward the alternative motion to receive the report and take no further action in relation to the road's surface.
The alternative motion was carried unanimously, much to the delight of many in the public gallery.
Byford resident Max Erskine told The Examiner the group were very happy with council's decision.
"We are pleased that council supported the majority of local residents with the decision to do nothing in regard to installing further speed-calming devices on Old Brickworks Road," he said.
"We don't have a problem at Old Brickworks Road, however we have identified a person who has been doing burnouts on Nettleton and Beenyup roads and that person needs to understand that the behaviour will not be tolerated."
The speed cushions were initially installed on Old Brickworks Road between Nettleton and Beenyup roads after residents raised concerns about drivers travelling above the posted 50kph speed limit.
Initial tests recorded 4800 vehicles during the testing period, which showed some 240 vehicles a day exceeding the speed limit.