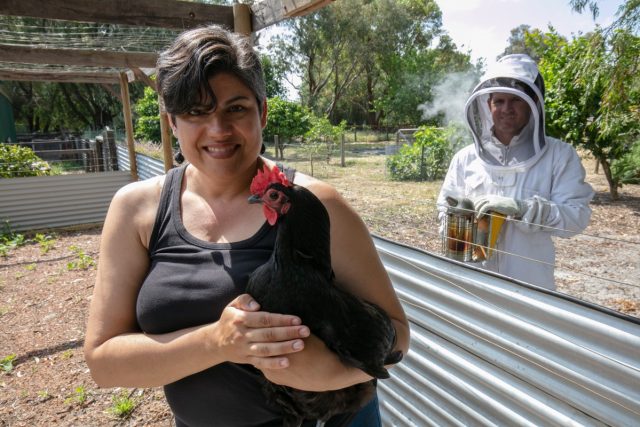 The region's peak food and farm body is gearing up to launch a weekly Farmers' Market in a bid to provide an economic boost for local food producers.
The initiative has been several years in the making for the Serpentine Jarrahdale Food and Farm Alliance, which has been advocating for the development of a Farmers' Market since 2014.
Back in June, the Shire of Serpentine Jarrahdale council agreed to help kick-start the initiative as part of its COVID-19 recovery process, allocating $10,000 in funding to a three-month pilot program.
The market is set to operate out of the Community Resource Centre in Mundijong and is designed to improve the economic viability of the agricultural area and demonstrate the growing capacity of local food suppliers to meet demand, while allowing the alliance to take care of advertising.
After months of preparations, the countdown is now on for its official launch on November 7 – and Serpentine Jarrahdale Food and Farm Alliance president Merri Harris said she had high hopes for the initiative.
"The program will run for three months, but we hope the markets will become self-sufficient by the end of that period," she said.
"The pandemic really brought to people's attention just how fragile our food systems are.
"I knew that if we were ever going to launch a farmers' market, this was the year to do it – while it was still fresh in everyone's minds and they're changing their habits.
"The shire knew that I'd wanted to do this for several years and offered to support us through its COVID-19 recovery process.
"We want to showcase local produce and open people's eyes to what is available out here.
"Many people don't realise that we have world-standard food and animals out here.
"It's about improving economic viability and sustainability of local producers and protecting food security."
Mrs Harris said the alliance was starting small and hoping to grow, with 20 stallholders at any one time supplying all the staples, including fresh fruit and vegetables, meat and baked goods.
While the initiative is open to producers region-wide, Mrs Harris said there would be a preference on local produce.
Kookaburra Nook owner Nat McKeig said it wasn't just about showcasing local produce, but about affording residents the opportunity to buy nutritionally-rich foods that were growing yesterday.
As part of the funding agreement, chief executive officer Paul Martin is expected to present a report on the success of the markets following the trial.