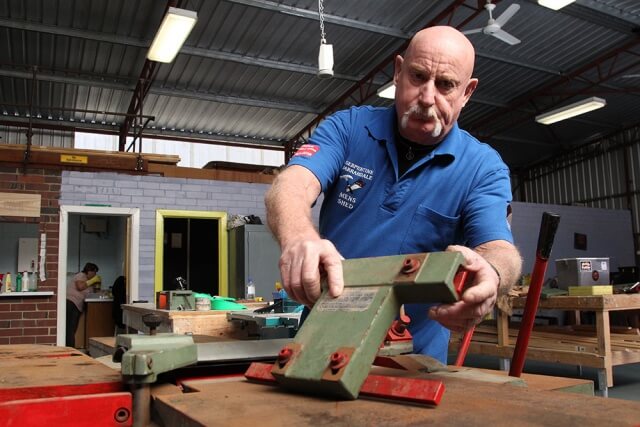 The Serpentine Jarrahdale Men's Shed has successfully settled into its new premises in Mundijong according to committee member Ray Schmidt.
The group had initially planned to build a shed in Jarrahdale, which would have included the expansion of the Hugh Manning Tractor and Machinery Museum but were unable to get funding and the project fell through.
Mr Schmidt said it was a piece of luck that the Shire of Serpentine Jarrahdale offered them the shed in Baskerville Road.
"We were trying to build a shed and a museum up in Jarrahdale and with the block that we had it was going to be over $250,000 just for earthworks so we were looking to spend close to $1 million, which for a small group just couldn't be done," he said.
"It was disappointing but luckily the shire came on board not long after that and offered us this shed, which was a godsend really.
"It's taken us about four years but it's great to finally have a permanent home."
Mr Schmidt said men's shed members had been busy getting everything ready over the last few weeks but the shed was now operating smoothly and had even picked up new members.
He said the shed provided a good social outlet for men while giving them the opportunity to learn new skills.
He said the shed would also look to expand in the near future, which would include a metal workshop.
To join the men's shed or to have a project manufactured or constructed call Robert on 0407 384 688, Graham on 0409 383 940 or Ray on 0408 844 238.