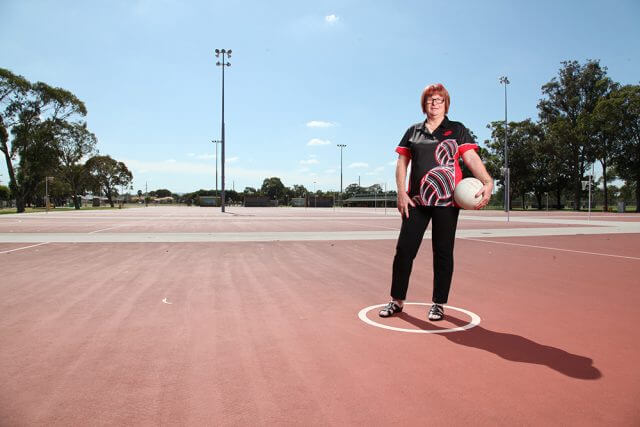 A love of the sport has kept southern districts netball association stalwart and Parkwood resident Mary Cash volunteering her time with them for more than 50 years.
Ms Cash, a recipient of the WA volunteer service award badge for her 50 years of service, started as a player before moving onto coaching roles and then executive positions.
"I started playing netball when I was nine years old for St Munchins back when southern districts used to be played at Maddington in a car park," she said.
"When I was 15 I started coaching my sister's team and from then on I've either played, coached or been on various committees at various levels.
"I love the game, playing as a teenager and young adult most of my friends actually came from netball."
Netball had changed a lot over the years.
"It went through a stage where it got much more professional, then that eased off because netball WA introduced the state league, which introduced a higher competition," she said.
"But now it's starting to pick up again and a lot of the girls that play in state league also actually play in southern districts. It's become much more professional over the years with the coaches becoming more educated."
Her influence in netball extends across the state but probably has the most impact in her own circle of family and friends where various generations have been involved.
"A lot of the girls coaching, managing and being involved now, their children are playing but I used to coach them when they were in their teens," she said.
"My great granddaughter started playing last year and over the years my daughter played originally then my granddaughter.
"There's always been somebody here going to netball so I've always just stayed involved."
Ms Cash was humbled to receive the award badge for her service and didn't realise it had been that long.
She joined seven other people from organisations like St John Ambulance and the scouts who have been volunteering for more than 50 years.
Seniors and Volunteering Minister Tony Simpson said the volunteers were an inspiration and set a great example to younger generations about the value of contributing to the community.
"So many successful organisations and community groups are in the great position they are due to the hard work and commitment of volunteers," he said.
"Our society would be much poorer if not for the great work performed by volunteers.
"To contribute 25 or 50 years' continuous service to an organisation is a significant contribution to public life by those volunteers and is no doubt why their organisation has enjoyed success for so long."
For a full list of recipients of the awards and grants visit dlgc.wa.gov.au.