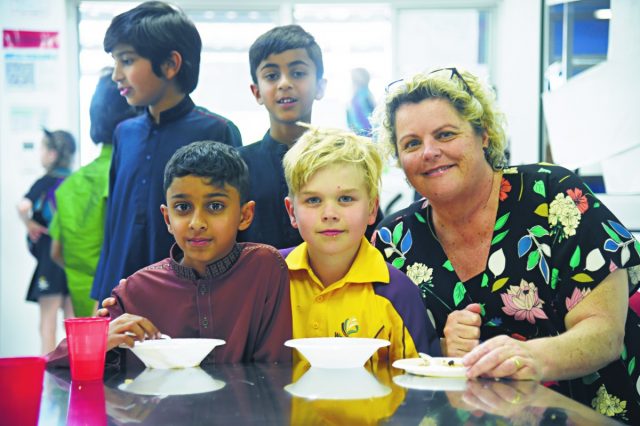 Cultures from around the world were recognised at a colourful celebration at a local primary school last week.
Students from Woodland Grove Primary came dressed from head to toe in their family's native dress and indulged in delicious traditional foods for the school's multicultural day celebrations.
Principal Ashley Mottershead said the school had a rich cultural diversity with families originating from every continent including countries such as Sudan, The Congo, Papua New Guinea, New Zealand, Pacific Islands, Malaysia, Singapore and China.
"We invited our school community to an assembly and a family picnic at lunch time," she said.
"At the assembly children dressed in traditional dress and spoke about their cultures which included stories about Afghanistan, Pakistan, India, Africa, Vietnam and Iraq."
Mrs Mottershead said the event also included traditional henna painting, craft activities and the chance for the students to stamp their 'passport' when passing through each 'continent'.
"We celebrated Multicultural Day last year and we intend to continue next year and into the foreseeable future," she said.
Photographs – Richard Polden.