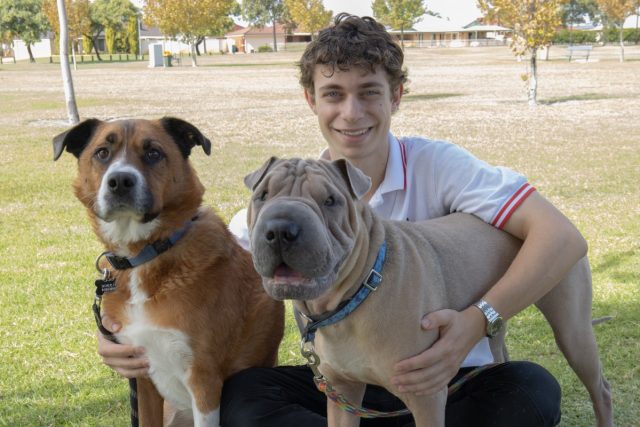 For many years now, the team at Give Our Strays A Chance (GOSAC) have been providing essential services for the wider community.
GOSAC raises awareness and collects donations for various animal rescue groups within the Greater Perth region.
The organisation also encourages people to adopt stray/neglected animals.
Its founder, Dean Morris (17), was just 10-years-old when we first came up with the idea.
Since launching GOSAC, Dean and co. have collected hundreds of thousands of dollars in supplies and cash donations.
"We're pretty much the 'middle man' between local businesses, the community, and animal organisations," he said.
"Providing support for these organisations – so that they can continue to help stray animals – is quite important."
In January, Dean became the proud recipient of the City of Gosnells' 2021 Youth Citizen of the Year Award.
He was recently nominated for the Westfield Local Heroes program, which awards grant funding to hard-working community leaders.
Earlier this month, the Australian Charities and Not-for-profits Commission was proud to register GOSAC as an official charity organisation.
"It really is quite an amazing achievement…it allows GOSAC to help a lot more animals and organisations now," he said.
"It opens up a lot more opportunities for GOSAC, and will help us to collect even more donations.
"We now want to get more young people involved."
Over the next few years, Dean plans to attend university, run GOSAC, and help other community groups simultaneously.
Head to facebook.com/gogogosac for more information about Dean and his organisation.