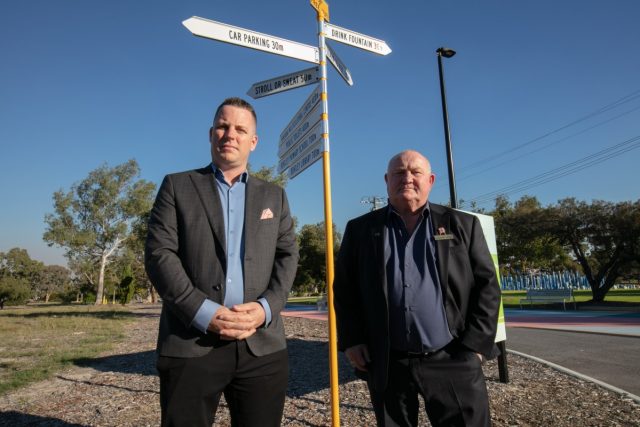 Community members and Canning City councillors have expressed outrage over a long-running spree of crime and anti-social behaviour.
A significant number of incidents have occurred in Bentley, St James, and surrounds over the past 12 months.
The issue prompted a group of residents to hit the streets and put together a petition, which garnered more than 300 signatures.
Submitted to the council last month, the petition called for the city to implement a series of recommended security measures.
Deputy mayor Jesse Jacobs and fellow councillor Graham Barry represent Mason Ward, an area which covers parts of Bentley, St James, Wilson, East Cannington, and Welshpool.
Speaking with Examiner Newspapers, Mr Jacobs and Mr Barry said they, the other elected members, and the city were all fully aware of the situation.
"The petition was accepted by the council and a report will be coming back to us soon, and I am keenly waiting this report to see what we as a council can do more," Mr Jacobs said.
"The crime rate in the area is a big problem…I think our final goal needs to be get to zero crime – even one crime is too much.
"While crime is largely a state matter and jurisdiction, local governments will need to also think of new ways to help address this growing problem."
Mr Barry has urged the local community, his fellow councillors, WA police, and the state government to work together to resolve the issue.
"My message to the community is that I and the council all share the residents' concerns," he said.
"I understand the mental scars and distrust that are with a number of residents who have been the victims of crime.
"We, as a council, are seeking community feedback on a new Community Safety Plan.
"This, along with the city administration's feedback of the petition, will help formulate a greater picture and position on crime prevention in Canning."