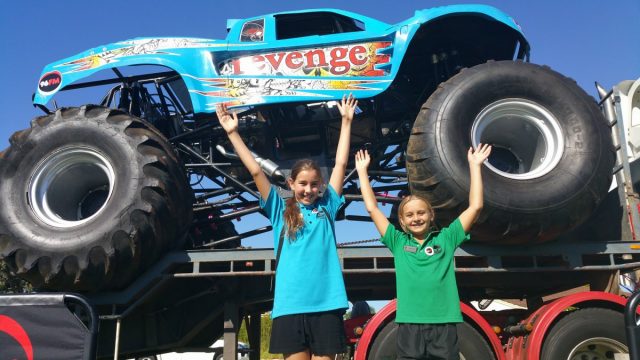 The screams of children were deafening at Willandra Primary School last week, when the whole school gathered to witness a visitor of monstrous proportions.
Willandra Primary School was picked from 250 schools to receive a visit by the 96FM-sponsered Revenge truck, which was in Perth for the Monster Trucks Unleashed event at Perth Motorplex last weekend.
The school's 650 students could barely control themselves when asked live on-air what they thought of the visit, and year six head girl Jorja, 11, said she was so giddy she felt she could have died from excitement.
"It was awesome," she said.
"We found out last Thursday at assembly – when we were told, everybody started screaming."
Deputy principal Mark Smith said it had been a great experience for the school.
"We were pretty excited to get to see the truck close-up, and the kids were full-on excited about it," he said.