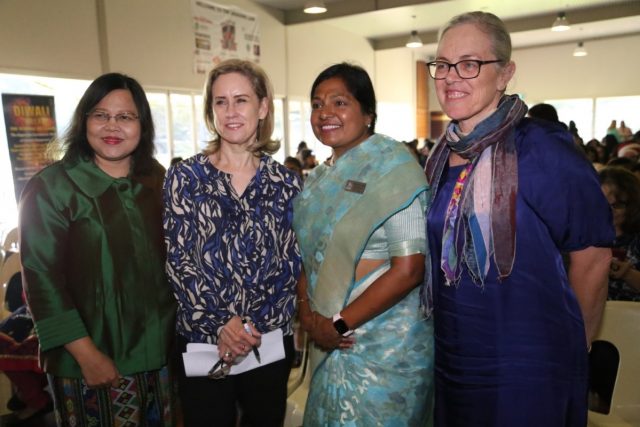 It's not every day that you get to see more than 250 women gathered in one place with a purpose.
Every day should be women's day but for the Indian Society of Western Australia (ISWA) it was women's time on Sunday, July 28.
The ISWA organised the women's time-eat, learn and network event funded by the City of Canning with the aim to create a time for women from all backgrounds in the community to connect and network.
There were several topics discussed during the event covering important topics such as family and domestic violence by Zen Mohamad Kassim and even mental health for women by family and mental counsellor Jennie Fitzhardinge.
Different representatives attended the event including the consul general of Indonesia Madam Dewi Gustina Tobing, Minister for Child Protection; Women's Interests; Prevention of Family and Domestic Violence; Community Services Hon Simone McGurk and the City of Canning Councillor Yaso Ponnuthurai.
The 'Women's Wing' of ISWA have been playing an instrumental role in women's empowerment increased social and cultural activities for women to engage within the wider community.
ISWA president Surya Ambati said he was happy to know there was a huge involvement from different women in the Canning community making this even the most successful in comparison to previous years.