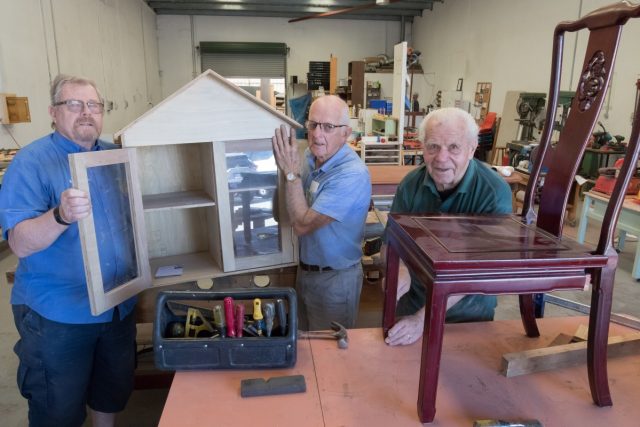 The Canning Men's shed has found a new home after spending a decade at the Riverton Baptist Community Church.
The church gave them five more years than initially intended and told the group they had until June to move out.
The group moved from its Shelley premises in August and as a result the group lost members.
Club president Gary Thomas said the location might have something to do with members not renewing their membership.
"The big advantage of this location is that is more spacious, unlike the previous one which was rather cramped and we had machines out of our store room with the process of putting them out and back inside being a disadvantage for some of our older members," he said.
"Now all of our things are in place and we don't have problems with the rain as we used to before when working outside the premises."
Mr Thomas said the group has currently 28 members and they are looking for new members to join.
The Canning Men's shed will be temporarily located for two years at unit 3, Bannister Road in Canning until they raise enough money to build their own building in the future.
Mr Thomas said the City of Canning will be starting negotiations at the end of October or early November towards the group moving to some land they may have available in Canning.
In the meantime, the group will continue to work on different projects, including toy engines and carriages and three library boxes for the city.
To get involved with the Canning Men's shed call 9256 3786.