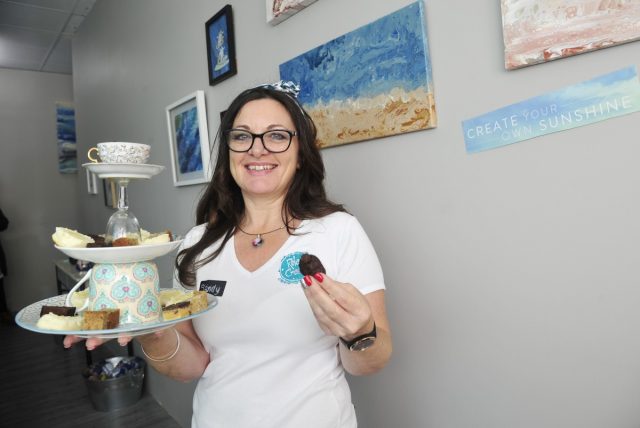 Although the premiere of Australia's MasterChef 2021 hasn't been decided, one local and competitive resident is on track to participate in the coming season.
Self-taught abstract artist Sandy De Luca has been cooking ever since she was a little girl.
The former Gosnells resident, who now lives in Kelmscott, said her passion in the kitchen and memories of cooking with her 'nonna' inspired her to battle for a spot in the upcoming season 13 of MasterChef.
Ms De Luca originally auditioned in 2018 and was lucky enough to make it through to the finals but said she just missed out.
"I was told I had only just missed out and I should come back again the following year," she said.
"Life was pretty busy in 2019, so I decided not to audition again that year.
"Earlier this year I was contacted by MasterChef via email and I was asked to submit another application which led me to being offered another audition for the 2021 season.
"I am very competitive so I love the auditioning process – it is like nothing I have ever experienced and it is exciting to push yourself to cook something out of ingredients you have only just laid your eyes on and in under 60 minutes," she said.
"We had the first round of audition via Zoom due to Covid-19 so the setting was much more relaxed than in 2018 and we made our signature dish in our own kitchen."
Her signature dish is pasta and meatballs, which is based on a rolled meat dish her nonna used to make.
"Her dish would require hours of cooking and simmering," she said.
"I adapted this recipe into a meatball dish so all the flavours of the rolled meat are in a meatball but it doesn't require the same amount of time to cook.
"I make the pasta from scratch as I find this really takes the dish to the next level as homemade pasta is always so much more delicate than store bought dried pasta.
"I top off the dish with some delicious parmesan cheese crisps and fresh basil."
With now more chances to be part of the cooking show's coming season, Ms De Luca said she is ready to take on the challenge and learn from the judges.
"In the MasterChef kitchen you are really competing against yourself most of the time and the challenge is to create something that is amazing and to test yourself and your skills," she said.
"It would be an amazing experience to be in the same room as some of the great chefs I admire like Nigella or Gordon Ramsey."
However, as the season is usually filmed in Victoria, many variables are on the table as to when MasterChef 2021 will be premiered.