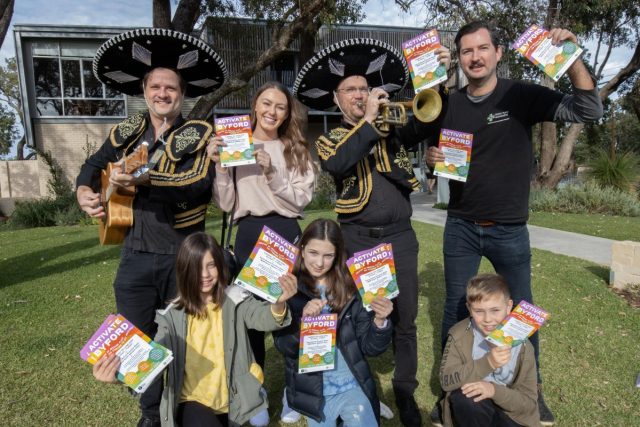 A Mariachi band hit the streets of Byford on Saturday, June 19 to encourage residents to bring some life back into the town centre.
Town Team Movement partnered with the Shire of Serpentine Jarrahdale to create an initiative that uplifts residents and encourages projects to revitalise the town.
The first workshop was held on Tuesday, June 22 and was designed to teach residents and locals how to create and endorse a better town centre.
On Saturday to encourage participants to attend the workshop, the Town Team Movement organised a Mariachi Band to parade around Byford.
The band went for half an hour from 10am to 10.30am.
The shire said activating the town centre is important to bring life and vibrancy to Byford, to create a more welcoming and inviting space for residents.
Activation projects can include markets, events, art projects and activities.
Town Team Movement is a not-for-profit that designed to inspire, support, connect and promote town teams.
The movement works with local communities and governments to connect, organise and act to regenerate neighbourhoods and create better places.
With the Shire of Serpentine Jarrahdale labelled as one of the fastest growing communities in Australia, these initiatives are important to the vitality of the shire.