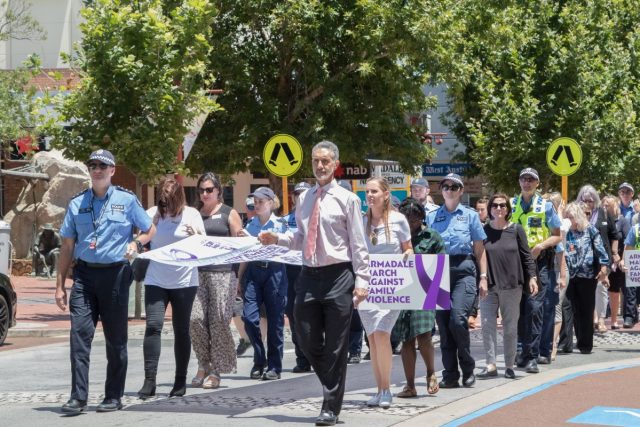 Children, community members and representatives from the WA Police Force, City of Armadale and various not-for-profit organisations came together last Thursday to bring attention to family and domestic violence. 
About 100 people marched through Armadale last Thursday carrying a long white ribbon for the annual March Against Family Violence event. 
Organised by Community Dimensions and facilitated by Communicare the event was aimed at spreading the message that family violence is not okay. 
Communicare chief executive Melissa Perry said the project was originally initiated by community organisations in Armadale who had a collective desire to better support and increase safety for local children. 
"Every year we see an increase in the number of women, men and young people come together to demonstrate unity in our collective vision to end family and domestic violence," she said. 
"From government, police, religious leaders and business owners, all taking a stand to say that we will not accept family violence in our community."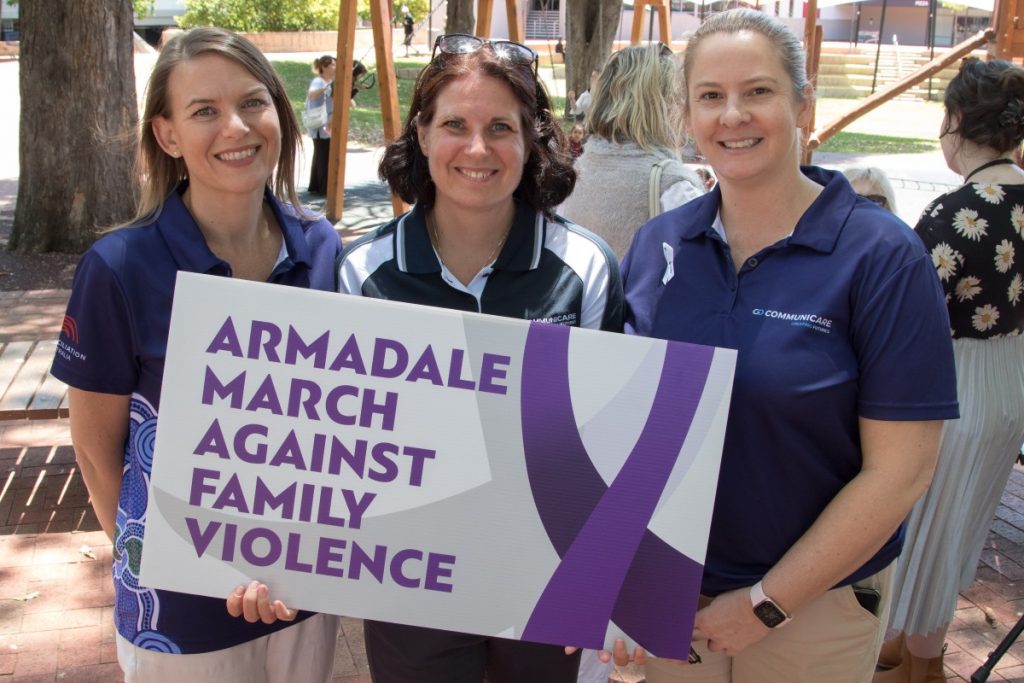 According to Ms Perry in 2018 and 2019 the Armadale Police district had the highest rate of family assaults and breaches of violence restraining orders across all metropolitan police districts while government statistics also revealed that there were a total of 1571 domestic violence incident reports in the Armadale Police district between April 2018 and March 2019. 
"We understand that family and domestic violence has a profound and lasting impact on the significant number of children who live with violence in their homes and the Armadale March Against Family Violence aims to increase awareness of the impact of family and domestic violence in our community and affirms that we must all work together to create social change," she said. 
After the march, people previously affected by family and domestic violence took to the microphone to talk about their experiences and a sausage sizzle was provided by the Armadale Lions Club.