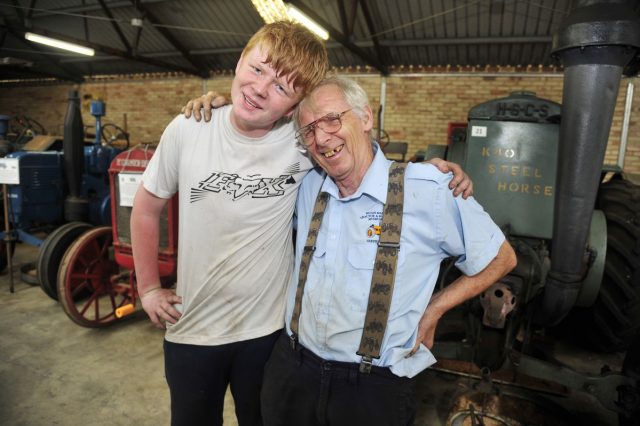 More than 100 visitors strolled through the doors of Serpentine's Hugh Manning Tractor Museum on Sunday for a special open day event. 
The museum, which first opened in September 1993 features many of the late Hugh Manning's prized agricultural tractors and machinery with some models dating back to the 1920s. 
Museum curator Ted Cordwell said seeing the machinery up and running was definitely a highlight for many of the guests in attendance. 
"The men started many of the tractors for everyone to see how they operate and the big stationary engines outside were also running," he said. 
"Several members of the Byford Classic Car Club held a swap meet while some members from the American Bike Club popped in for a visit in the afternoon." 
The event also featured a number of demonstrations including rope making and videos on early farming techniques. 
The museum in Wellard Street, Serpentine is open Saturdays, Sundays and public holidays from 10am to 3pm and can also be opened by arrangement. 
For more information call 9525 2129, email secretary@serpentinetractors.asn.au or visit the group's Facebook page. 
Photographs – Richard Polden.