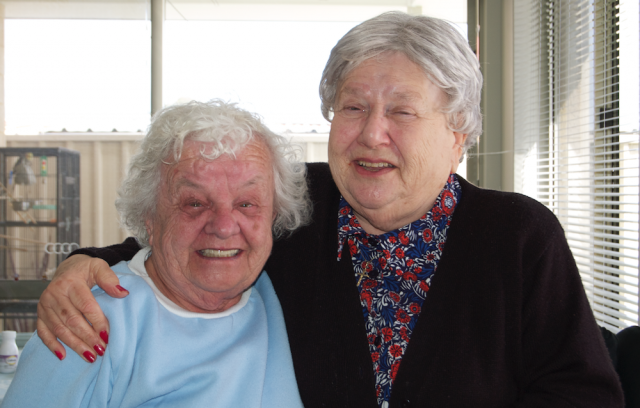 In April last year Olive Busby found out a secret her one hundred year old mother took with her to the grave.
The 77-year-old Byford resident found out she had an 89-year-old sister Mary Hunter.
Although they met for the first time in April, Ms Busby welcomed her sister to the Shire of Serpentine Jarrahdale in late August for a three week long holiday.
She said she showed her sister the sights including a visit to Cohunu Koala Park and Mandurah.
"We get on so well," she said.
"We're both really cheeky and mischievous and there is so much banter between us."
Ms Busby said although she was sad to see her sister go back to England on September 14, she does not feel so alone anymore.
"I have such a huge family now," she said.
"It's absolutely wonderful being called aunty, I've never been called aunty before."
Ms Busby said she would keep in touch with her sister through phone calls, emails and Facebook.
They found each other after Ms Hunter received her birth certificate with her biological parents' names on it enabling her to get in touch with Ms Busby.
Ms Hunter said she had a really good time visiting Australia and spending time with her sister.
"It's been an experience," she said.
"They told me I was too old to travel but I got there."
Ms Hunter said all her fears about meeting Ms Busby melted away and they got along wonderfully.
"I was brought up an only child," she said.
"To find out I've got a sister has been wonderful."