The local community has banded together to help a family after a horrific fire destroyed a house in Gosnells, leaving the young family and their two children with only the clothes on their backs.
Early on July 8, residents from Tone Court in Gosnells witnessed the huge flames and heavy smoke, while a family stood metres away watching their rental property burn to the ground.
With nothing salvageable and the house completely destroyed, the community went on a mission to collect anything that could help the family get back on their feet.
Investigations are still ongoing and the cause of the fire remains unknown.
Property manager Michelle Morris who posted on a couple of community social media pages, said the positive reaction was overwhelming.
"When I found out my tenants had lost their home, I was able to put them into the only vacant property I had left," she said.
"My heart went out to them as I had been in this situation when I was starting out over 30 years ago as a single mum and have young adult children who have got their first rentals and knew they found it hard as they had no rental history.
"By night we had already mattresses for them and clothes, food and toys to get them through the night."
"Within 24 hours we had a full house again.
We have been inundated with support and help from so many people it is overwhelming.
"The house is now full of furniture and the fridge and cupboards are full of food.
They have now been given vouchers, including a full nursery for bubs on the way.
We are still asking for donations through a Gofundme page on Facebook."
The money raised will go towards getting them contents insurance and any other items they need to settle down.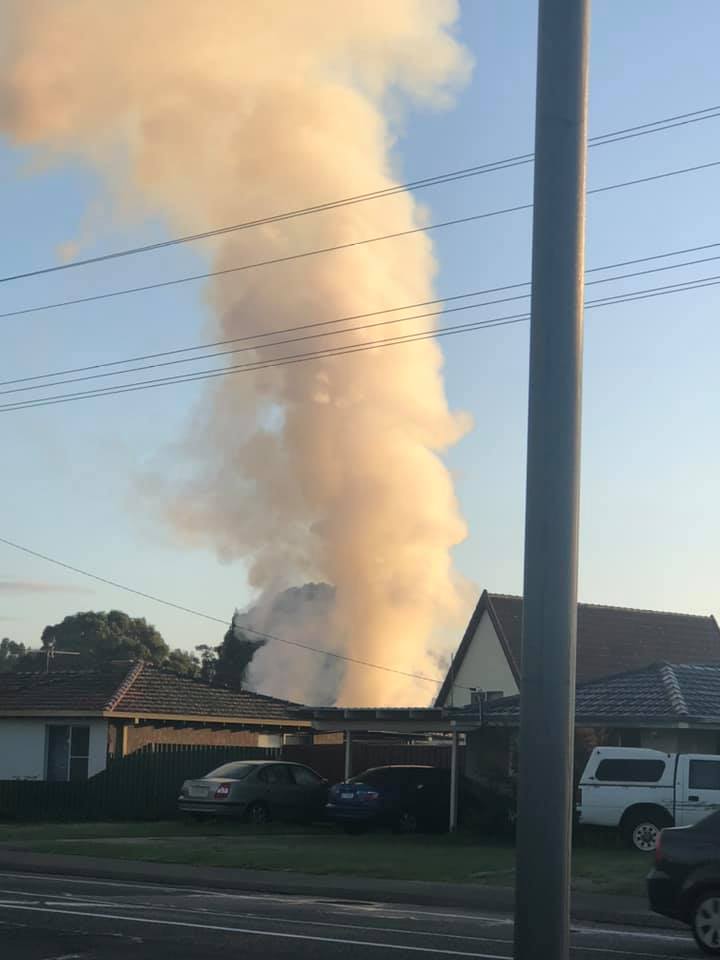 A Gosnells resident Kelly-Ann Hackett said when she heard about the family's plight she drove home from work and packed up a variety of items to donate.
"I packed as much as I could into the work van, toiletries, bedding some kids' clothes, cleaning supplies food, towels, wipes, nappies and some toys to name a few," she said.
"Meeting the family was so surreal, my heart just broke for them.
"I remember the mum saying to me… I'm so mad, I only just put the bassinet up and now it's completely destroyed.
"After meeting the family, I knew I needed to take it one step further.
"I met Michelle back at the old property, there was nothing left, almost every inch of the ceiling had collapsed.
"Seconds after we walked out, what was once a back door, there was a boom and the roof fell.
"It seemed almost impossible to think that we could replace the entire contents of a family's home as quickly as we have.
"I get great comfort knowing I live so near to one of the kindest suburbs."
Unfortunately, the tenants who had only been renting the property since March this year, did not have insurance, while the owner who had only just bought the house did, not knowing that he would need it so soon, if ever.
Ms Morris said the family is currently doing well considering the circumstances.
"I would like to say to the community that from the bottom of my heart I am so grateful for everyone and all that has been done in such a short amount of time," she said.
"The family is shocked how the community has gotten involved and helped out.
"They have said that they didn't expect anyone to help them.
"Everyone gives Gosnells a hard time but when it comes to helping one of their own out there is no hesitation in doing so."
To donate, go to the Facebook page called Gosnells House Fire by Michelle Mann.