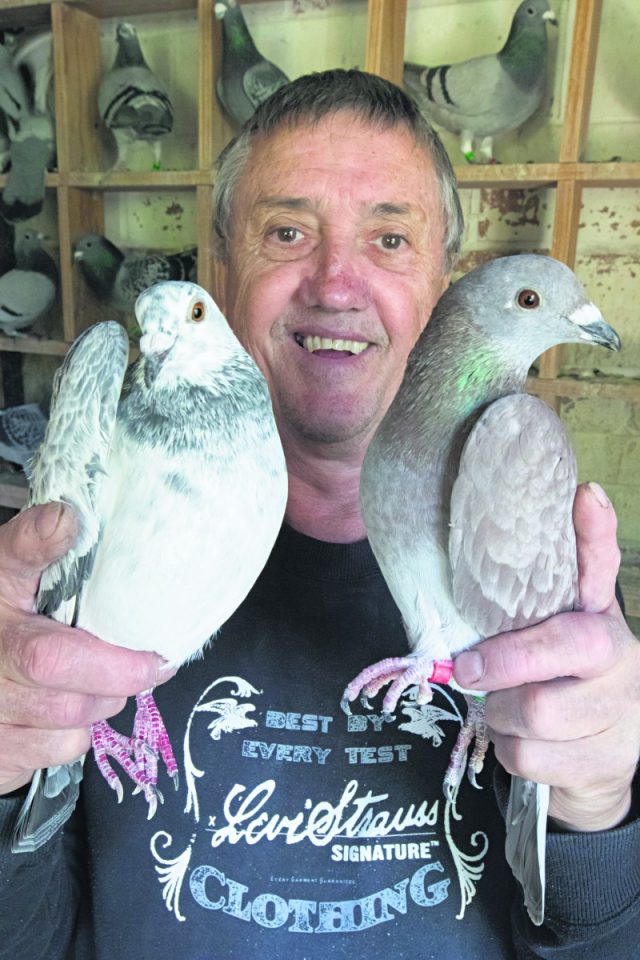 While you may not see as many racing pigeons flying through Canning skies as you may have in the past, one dedicated breeder and racer wants you to know the hobby is well and truly alive.
President of the Riverton Pigeon Racing Club Joe Olszowy has been interested in the placid animal for his entire life.
"My Dad had pigeons when I was born so I have been interested in them all my life, 60-plus years at this point," he said.
"I still get a big thrill being involved with them on a daily basis.
"In those days everywhere you looked you would see pigeons flying around so there were plenty of people to visit and learn from.
"Watching them come home in all sorts of weather really got me interested, and the rest is history."
The hobby has come and gone in general interest and awareness over the years, but Mr Olszowy's own dedication and the keen interest of people attending the club's events.
Mr Olszowy said there's something shared between these dedicated racers and those who may have seen pigeon racing for the first time: the sheer spectacle of seeing the birds in action.
"I suppose pigeon fanciers all over the world experience the same excitement as me in seeing these 'thoroughbreds of the sky' returning to their home loft from races between 150km and 1000km, especially if the birds had been bred by them," he said.
"The amazing feeling you get in seeing a bird return home from a race as it folds its wings in preparation for landing before hitting the landing board, its simply out of this world.
"It's a feeling hard to describe but one you never forget."
Mr Olszowy's pigeon passion is not unique: across WA there is about 120 registered members under the Pigeon Racing Association of WA.
There are about 20 official racing meets in the state each year, which travel to such diverse places as Bindi Bindi, Wubin, Morawa, Yalgoo, Cue, Meekatharra, Three Rivers, Newman and more.
The shortest race is 173km, while the longest is a true test at 1040km.
Mr Olszowy said while there is plenty of support, pigeon racing requires some new blood to keep the hobby going.
"All new members receive great support from the fraternity, i.e. having birds gifted to them along with help erecting a loft if needed," he said.
"No stone is left unturned in helping them with their entry into the sport.
"We have 11 clubs in the metro area and flyers spread out from Yanchep to Mandurah, so anyone interested would have a club in close proximity to their home."
The Riverton Pigeon Racing Club has its rooms at the Riverton Reserve behind the shopping centre at 288 High Road.
Their next race will be held on Sunday, May 26, with 'basketing' happening at 2.30pm on Saturday May 25.
Members of the public are welcome to attend, and you can contact Mr Olszowy for more information on 0401 669 917.