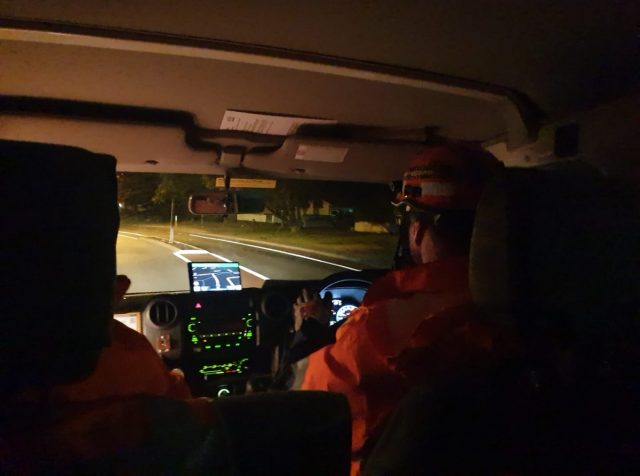 As residents took cover amid the state's first major storm event of the year, three brave volunteers from the region's State Emergency Services (SES) crew worked throughout the night to keep the community safe. 
On Tuesday afternoon, the state's Department of Fire and Emergency Services urged those across Perth, the South West and the Great Southern to prepare for the first widespread cool weather event of the year, with a deep low pressure system approaching. 
Hours later, strong, gusty winds of up to 100 kilometres per hour were recorded, causing damage to homes and leaving debris scattered across the road network. 
The Serpentine Jarrahdale State Emergency Services crew responded to its first request just after 9pm, called upon by the state's emergency services to assist personnel in Rockingham attending to multiple call-out requests. 
Between 10pm and 2.30am, Serpentine Jarrahdale SES manager Martin Seward and his fellow volunteers assisted with multiple requests – attending to everything from fallen trees to a collapsed roof. 
The team were then called back to the Jarrahdale area, removing a large tree that had obstructed a driveway and reinstalling a glass window that had come off its hinges. 
Miraculously, the glass window had not shattered.
The crew finished as the harsh weather subsided about 6am, returning home to get some well-earned sleep as the rest of the state was getting out of bed. 
Emergency services personnel across WA are believed to have answered more than 450 calls for help between Tuesday and Wednesday morning. 
Mr Sewart said the substantial gusts of wind throughout the night had created difficult conditions for crews and made it harder to operate. 
The timing of the storm was not ideal either, with Mr Sewart confirming that most of its 25 crew members were scheduled to work the following day. 
If you require assistance, contact the official SES assistance number on 132 500.